Product Spotlight: Branded Food Gifts
It's that time of the year. We're working on holiday gifts with our clients, and food gifts are always a treat! Gift individuals or say thanks for a great year to a whole office. We have branded food gifts for every situation, and every budget too. Here are just a few suggestions of favorite food gifts.
Wow every lucky recipient when this full-color cylinder is delivered! Each cylinder is filled with two tasty treats (except for our cocoa dusted truffles, which are exquisite on their own) to share—or keep all to themselves. Everyone is sure to enjoy this thoughtful gift.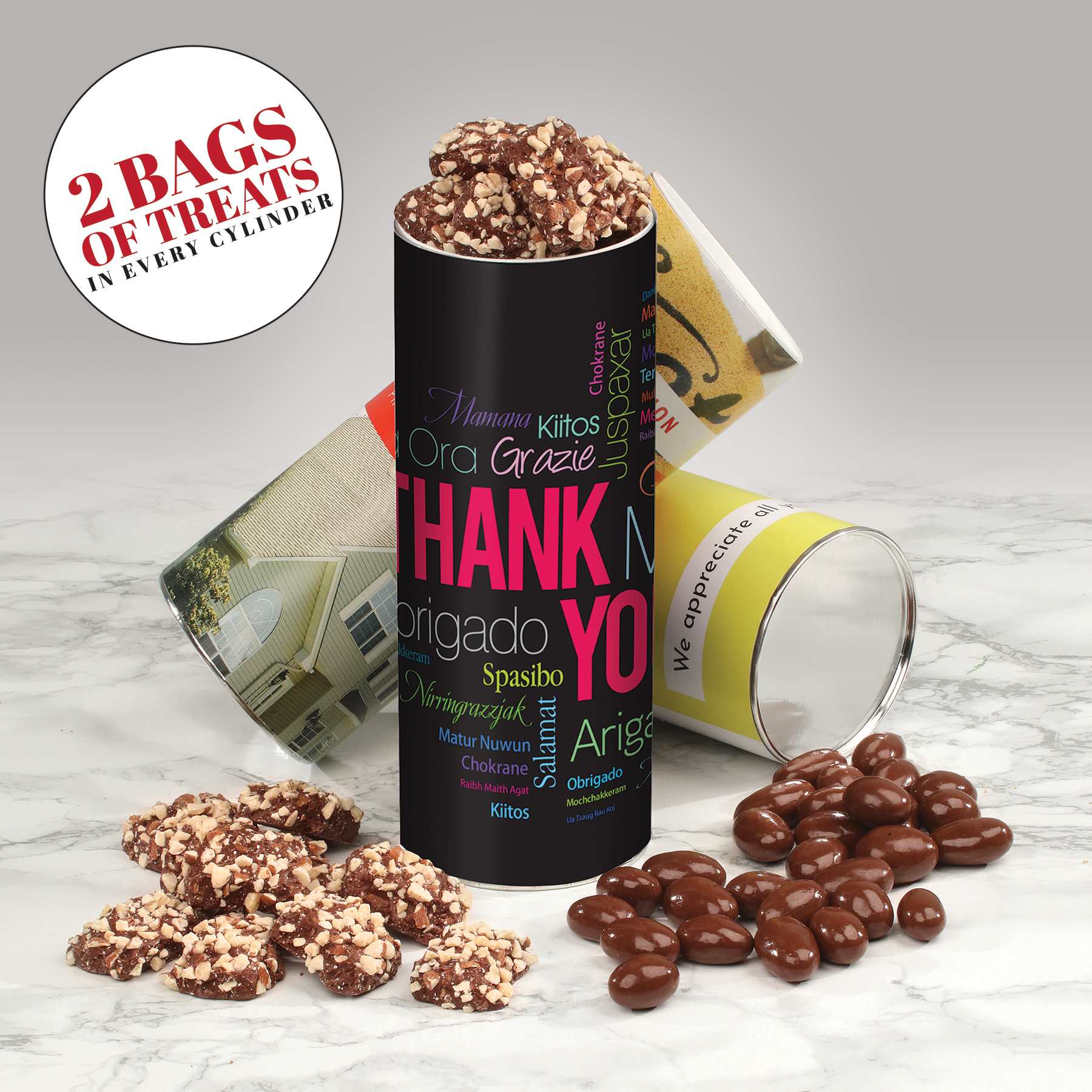 Level-up your snacking game with our assortment of binge-worthy treats paired with custom blue-light blocking glasses.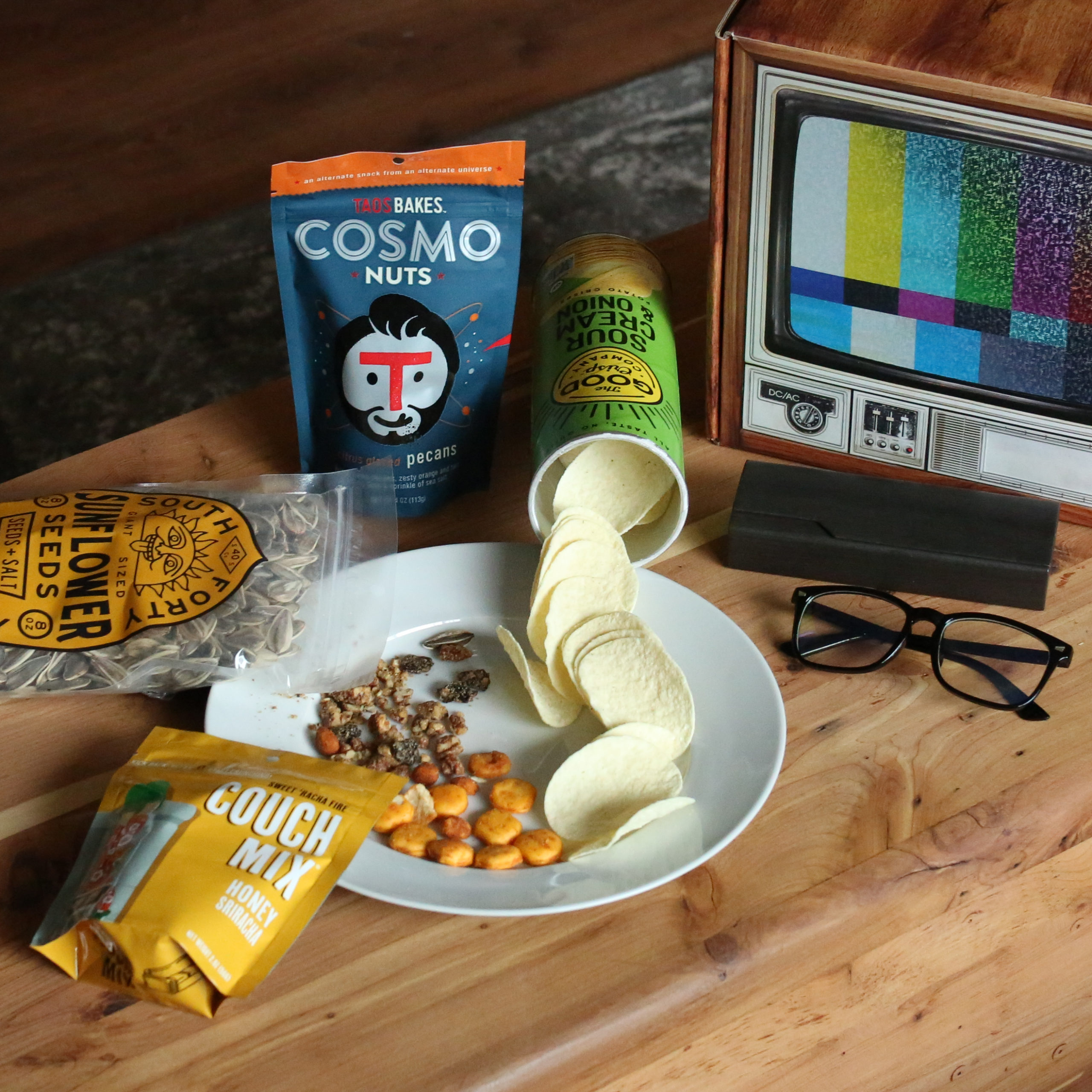 If you've never tried cheese with a schmear, trust us—you're missing out! Your choice of natural cheddar or shelf stable mild pepper cheese comes paired with sausage, crackers, and fig spread, perfect for a stacked snack. We complement the savory assortment with California pistachios and a bar of Godiva® chocolate. Included is a sharp bamboo board featuring your firebranded logo that's not only useful for cutting, but also stylish enough for serving. Serves 10-12.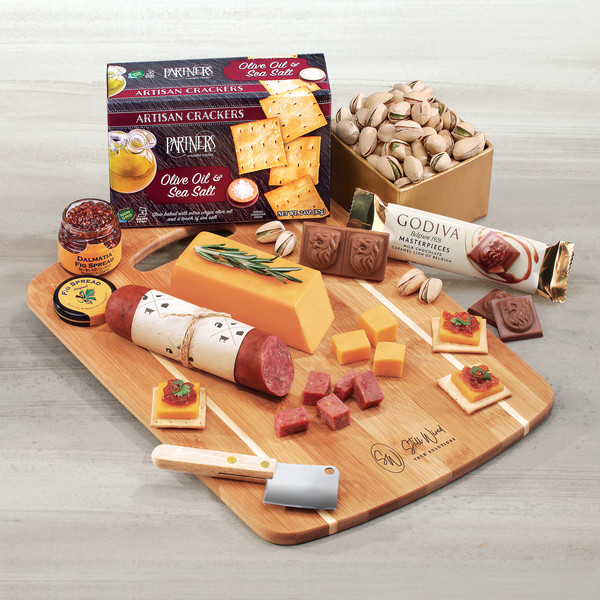 Schedule Your Branded Merchandise Strategy Session
Contact us to get started making your marketing spend more impactful.