10 Best Promo Items for Political Campaigns and Elections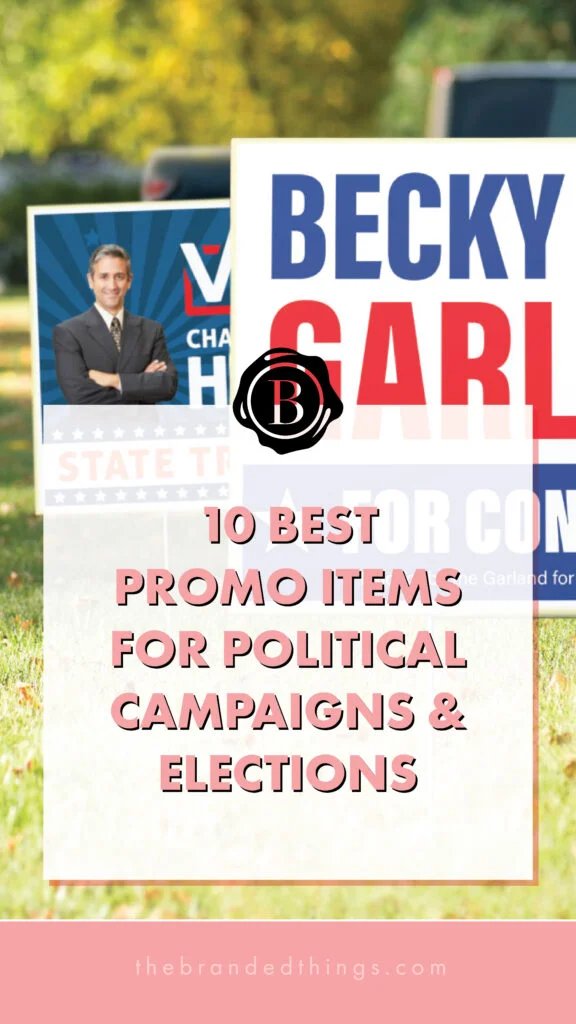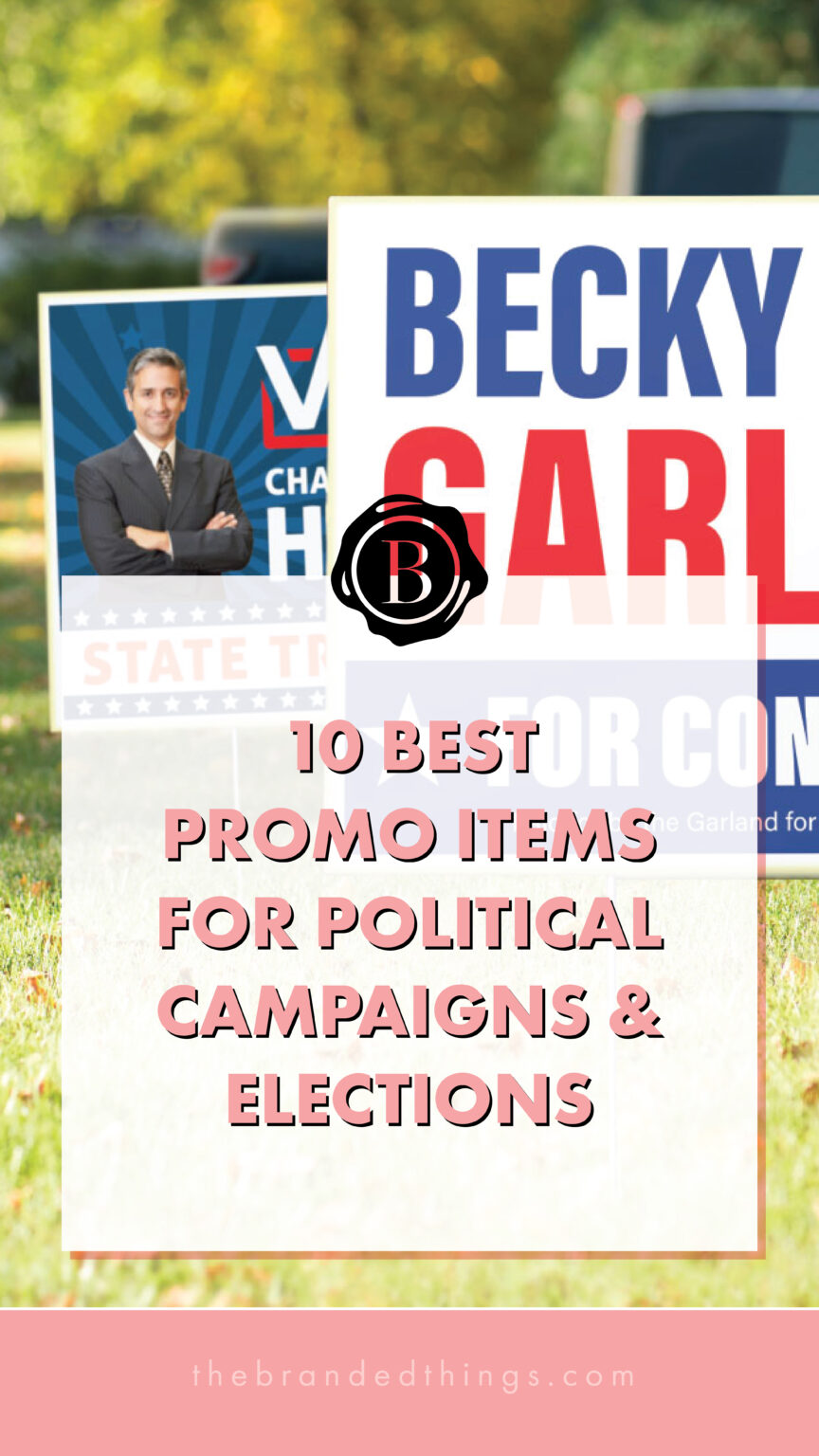 Face-to-face communication is still the king of engagement despite today's increasingly digital information environment. Physical promotional items are still one of the first ways voters become aware of a candidate. With political campaigns being all about building a connection between yourself and the voter, it's important for you to have a way to generate further interest in populations you're not already reaching in person.
The items (t-shirt, stickers, etc.) that your supporters take with them say as much about you as a candidate as they do that, you're seeking election at all. Having a variety of promo items can help build awareness, generate excitement, and creates an additional means of sparking interest in you as a candidate.
Knowing how important these items are, we've compiled a list of the top 10 promotional items political candidates should have in their toolbox leading into election season.
Graphic Design: First of all, this isn't so much a promotional product as an element that impacts all of your campaign, most certainly your campaign promotional items. We felt it was important enough to underscore the whole list here. A skilled graphic designer is worth their weight in gold when it comes to building candidate awareness. A great design that catches the eyes of potential voters can help a candidate draw attention, interest, and ultimately, loyalty. The designs you choose are going to become your image, your identity.  Having a great design is a key part of your promotional item arsenal. It can also save you time and money when re-election rolls around!
Campaign T-shirts: T-shirt are a no-brainer. These walking billboards quickly become voter favorites. Great custom apparel can last long after election season is over and keep your name fresh in the mind of the community you serve.  Our suggestion is you take that great design and put it on a great t-shirt.  The ROI of a great, comfy branded shirt will pay dividends over a stiff, cheap and loud campaign t-shirt, so consider that when choosing your shirt to screenprint.
Political Yard Signs: This is one of the most visible ways for you to put your name out there, and it's basically a requirement at this point in elections. Consider putting a face to a name! People can know what your candidacy is all about, they can love the design of it too but, it's when they can see you, the person behind the platform, that the connection with you really can take hold.
Branded Hats: You know them, maybe you love them, but it's hard to argue against the impact a simple, well-designed hat coupled with a well-defined platform can have. They can define an entire campaign, political alliance, or candidate. Shall we remind you of a certain slogan on a very definitive looking hat? We'll not go there, but I think you remember the merch.
Branded Stickers: No matter who you are, when you're stopped at a red light for even a second, you start reading the bumper stickers on the car in front of you to kill time. Candidates can take advantage of this captive audience with bumper stickers. They take your awareness campaign and make it mobile without you having to pay for the gas. Campaign bumper stickers along with wearable stickers to share at community events and campaign events are an inexpensive way for supporters to share your campaign.
Campaign Buttons: Much like stickers and t-shirts, buttons can make for a great conversation starter. These are small, highly visible items that draw the eye to them when light bounces off them. Catch the eyes of potential voters with this classic item that's been a staple of campaigns for decades.
Branded Water Bottles: A voter votes best when they're well hydrated! Maybe. Either way, if they're seeing your name every time they take a sip of water from their laser-engraved or printed water bottle, they're going to remember who they're voting for come election day.
Branded Pens: Every time your voters pull out a pen, it can be your name they see. This is a great way to keep yourself in the front of their mind and top of mind for the person that asks to borrow and forgets to return that pen. When the voter goes to get their favorite pen back, they might even start up a conversation about why voting for you is the way to go.
Promotional Bags: Give donors a nice tote that will last them from the primary to general election. Again let's think about design and quality as you use a bag for a thank you gift.  Giving away a custom tote or drawstring bag at community gifts is a nice way to take advantage of yet another opportunity to spread awareness of your candidacy.
Something Different. Real nice, you write a blog about top 10 promotional items for political campaigns and you say "do something different". What we're not saying? What that is. We work best when we understand who you are, who your constituents are, and maybe we have a little punny or creative fun with your branded merchandise itself or your promotional items design.
Having a good variety of them to choose from can make a big difference during election season. Any of these items possesses the ability to generate awareness, build buzz, and mobilize your supporters to get out to the polls on election day. When connection is a central focus how you build that focus can make or break your campaign. The way you brand your campaign isn't just reflected in the platform you promote but also in the things you choose to use to promote yourself.
Reach out to us today to schedule your branded merchandise strategy session and we can talk about how promotional products can really go the distance for your company.
Schedule Your Branded Merchandise Strategy Session
Contact us to get started making your marketing spend more impactful.