Explained: Cap Decoration Techniques
Caps and hats are one of the most popular promotional products.  When it comes to personalized headwear, there is no limit to the choice of styles and the decoration techniques we can use to make the perfect branded cap.  We're breaking down a few of our favorite cap decoration techniques.  From stock options with simple embroidery, to fully custom hats with special decoration techniques, we cover it all.  Here are just a few of the decoration techniques we can use on hats to produce a retail quality custom hat.  And please note, these are just a few of our quick-turn options for hats.  We can fully build a custom hat completely custom for you - just ask!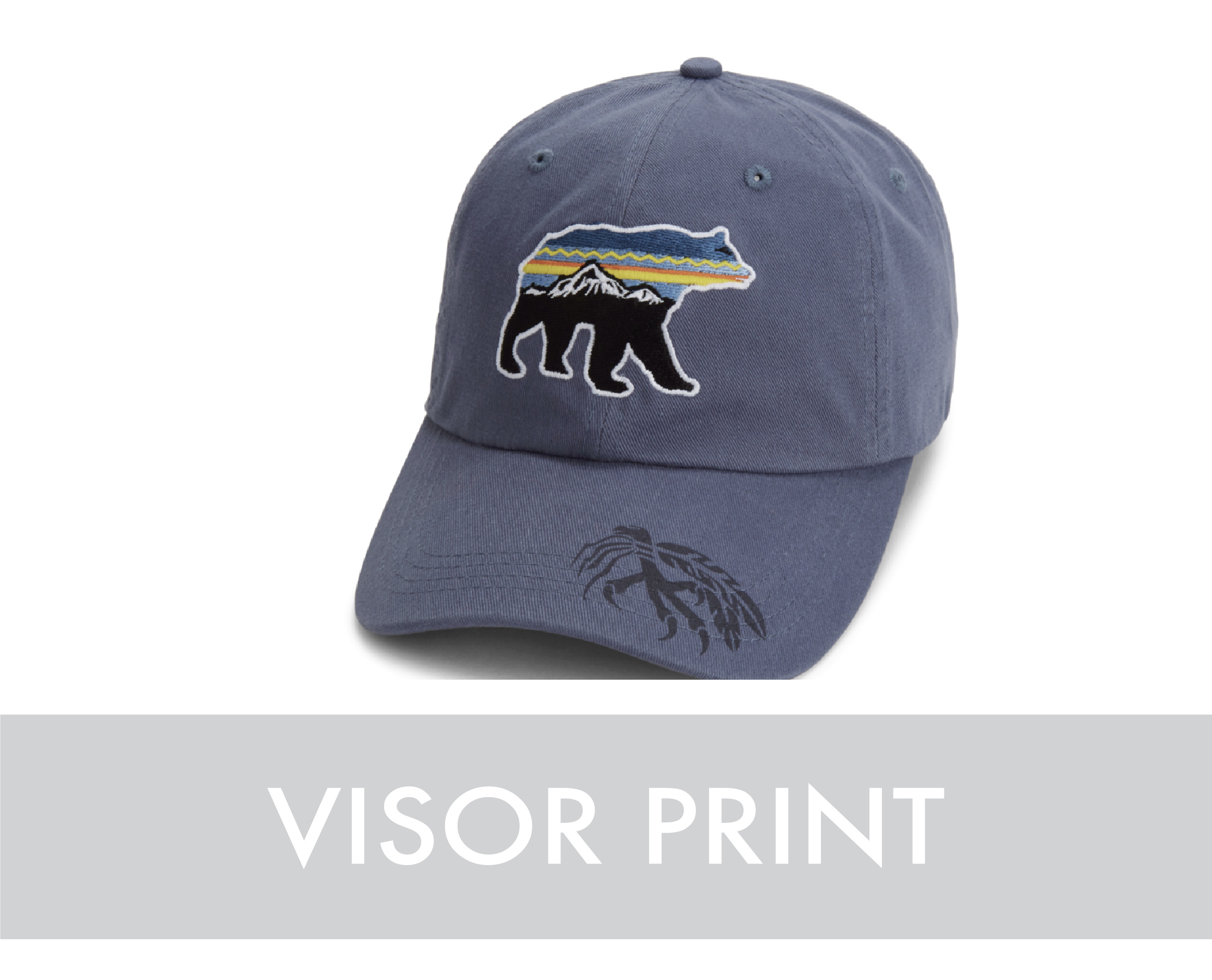 One of the coolest, retail feel techniques we have is the visor imprint.  It's a subtle way to show off your branding in an unexpected and understated way. The visor or bill decoration of a custom hat can be paired with any other technique that follows, or as a standalone technique.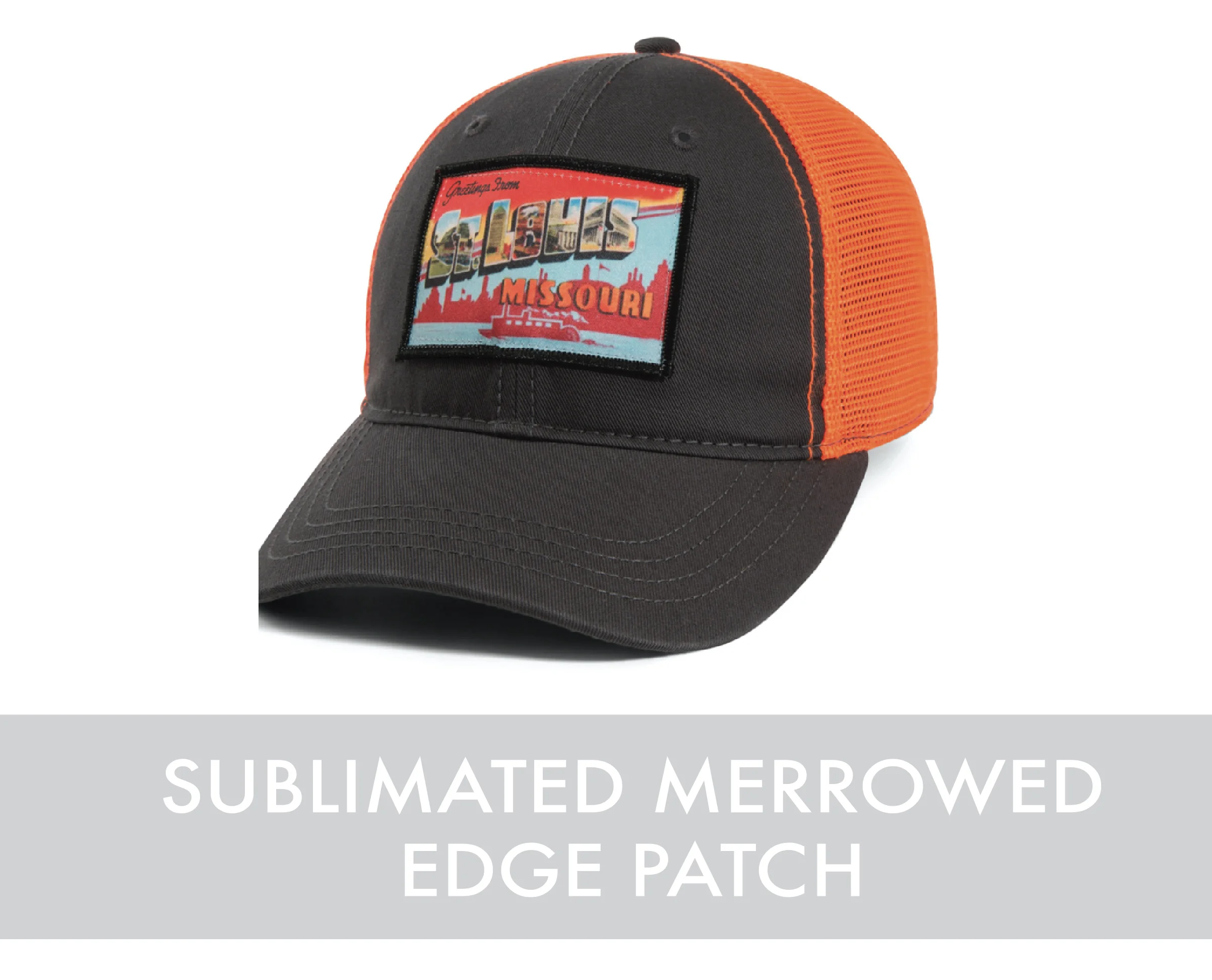 Sublimated patches are one of our favorite techniques for a detailed design or a full color decoration on caps.  You name it, we can patch it with the sublimated hat patch.  This particular finish shown is the merrowed edge, which just means it's a smooth finish.  Rough finish edges are also possible with the sublimated patch decorated hats.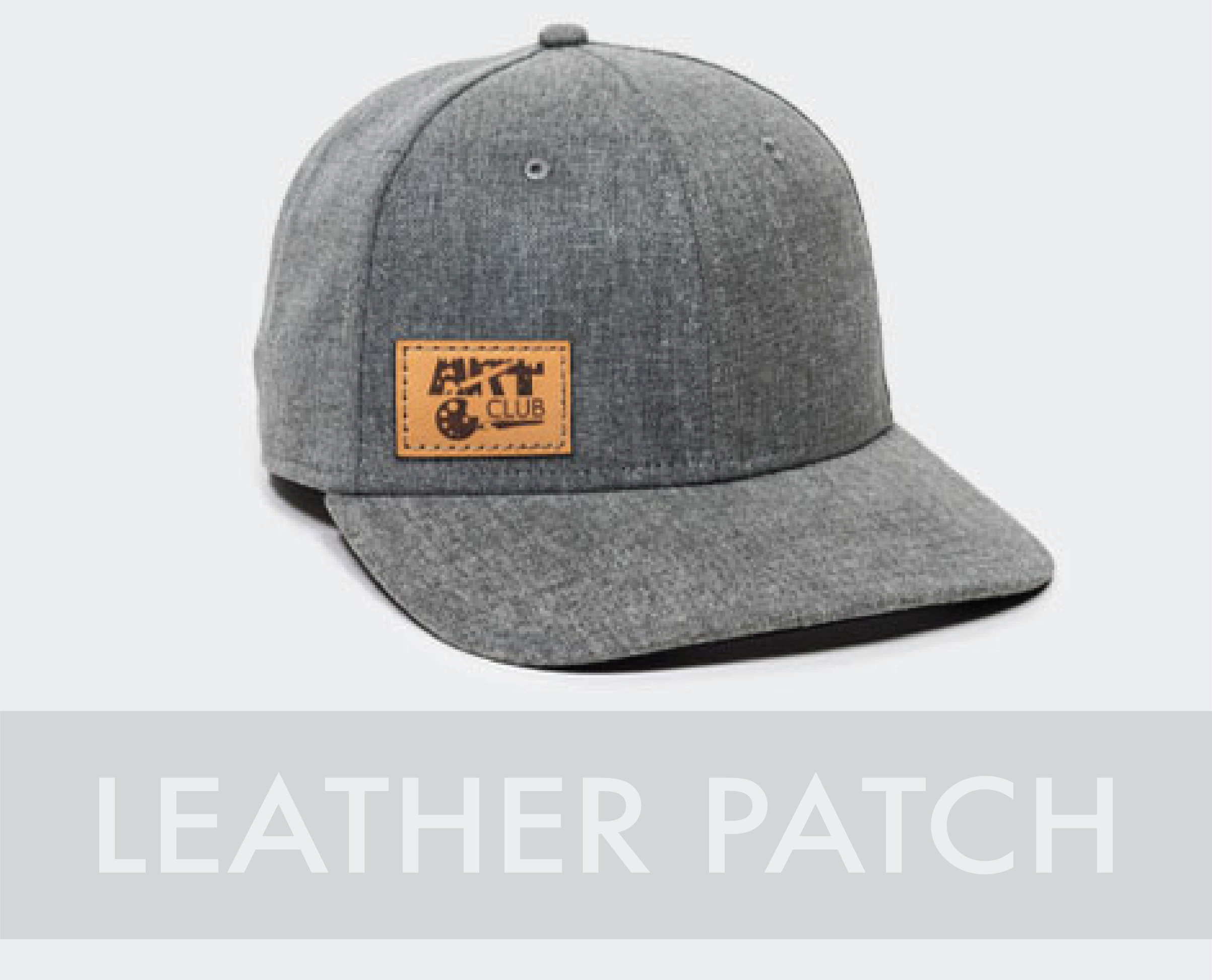 If any patch is having a moment, it's the leather patch hat.  Minimal detail works best on the leather patch decoration.  The running stitch is a single-line stitch using a tonal thread.  We love seeing brands opt for a side placement on the leather patches.  There are many shapes & sizes available in genuine leather patch hats.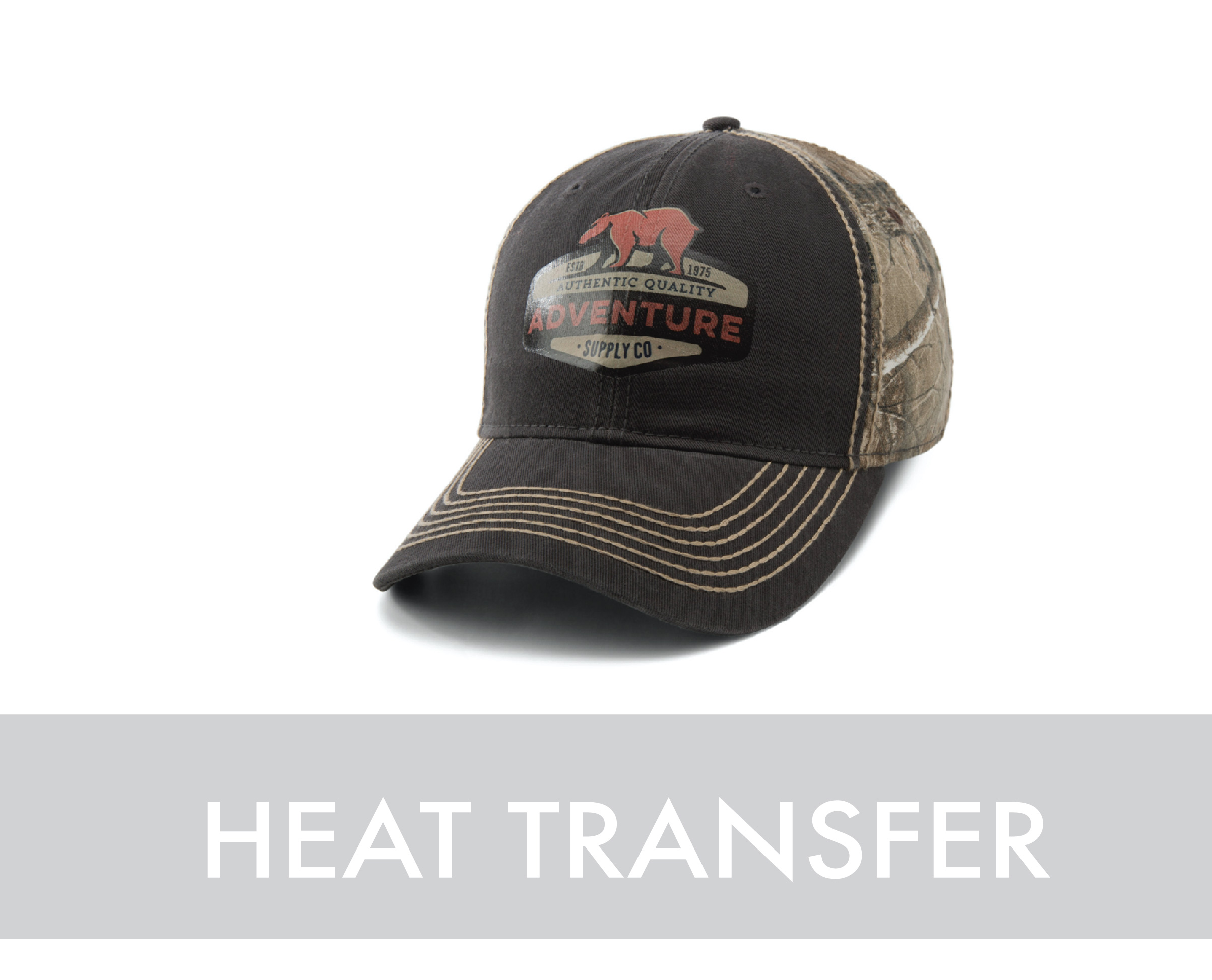 Heat transfer or digital transfer is printed on to transfer paper, then heat thermally transfers the ink from the paper to your headwear patch using pressure.  This technique is another that allows for a detailed design to be imprinted for your patch.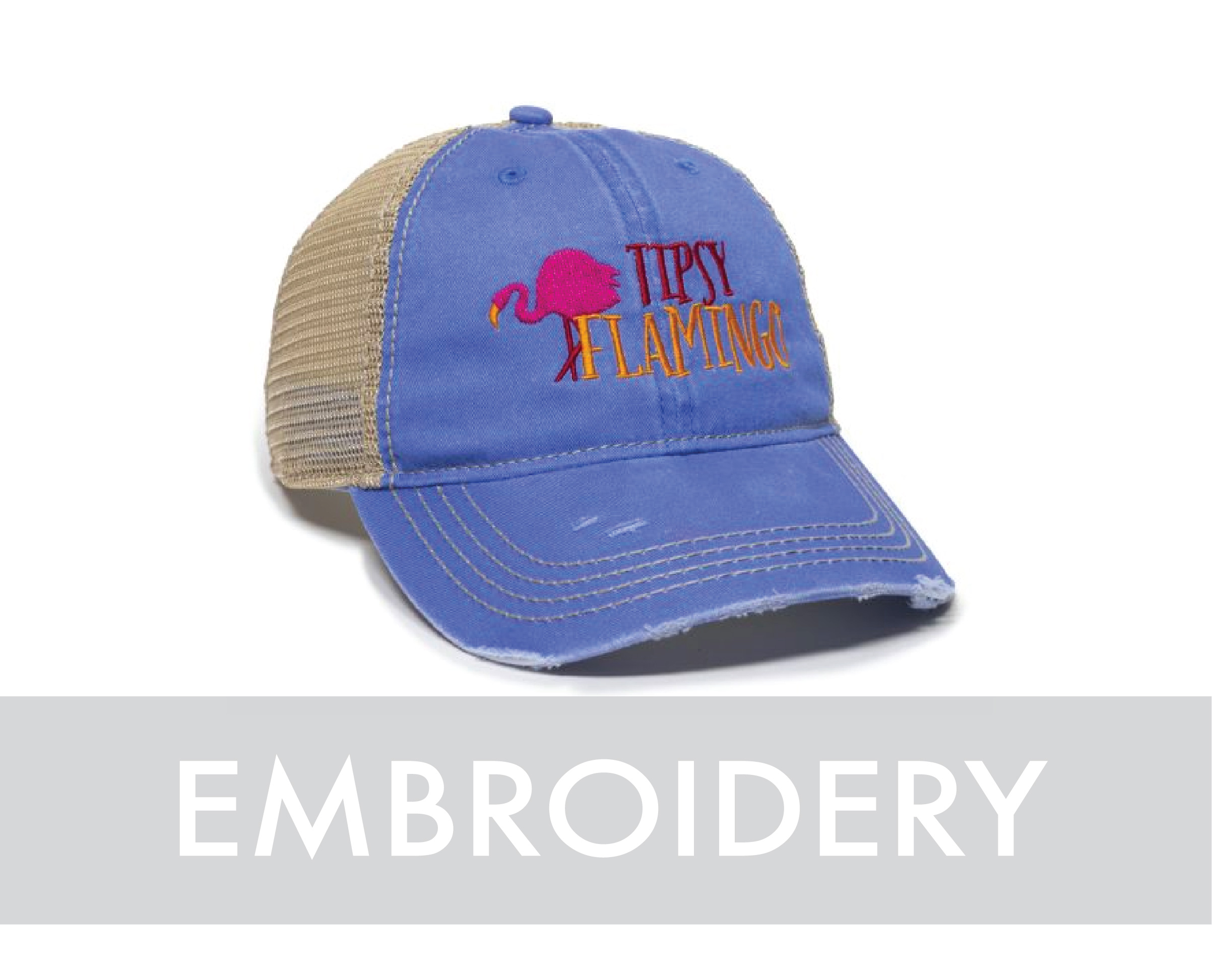 If you haven't gone down the patch or more custom design technique path, you've probably given or received an embroidered hat.  It's still one of our top design techniques for all kinds of hats because of the array of colors offered and the speed of production.  The only drawback to traditional embroidered hats can be the fine details of a design - we'll want to make sure the design is a simple design to embroider on the smaller space hats allow for your imprint.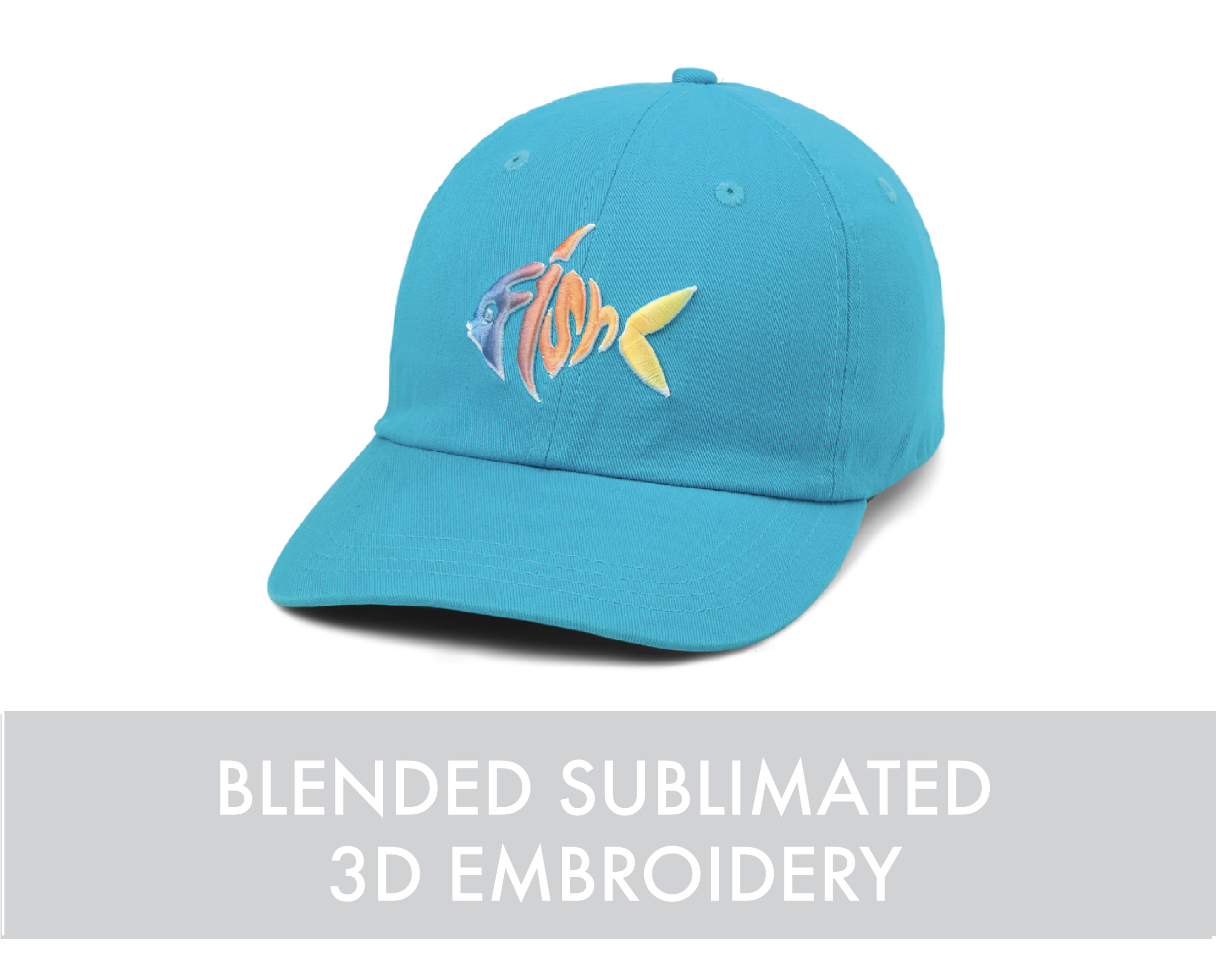 We love 3D embroidery on hats! Your design literally stands out with 3D embroidery.  Embroidery with sublimation is a different technique from traditional embroidery.  3D embroidery makes your design more vivid and dynamic. Sublimation printing transfers or dyes the colors onto the fabric or on the embroidery substrate to present the embroidery result as close as to your fine designs. The 3D effect will lift your design to literally stand out.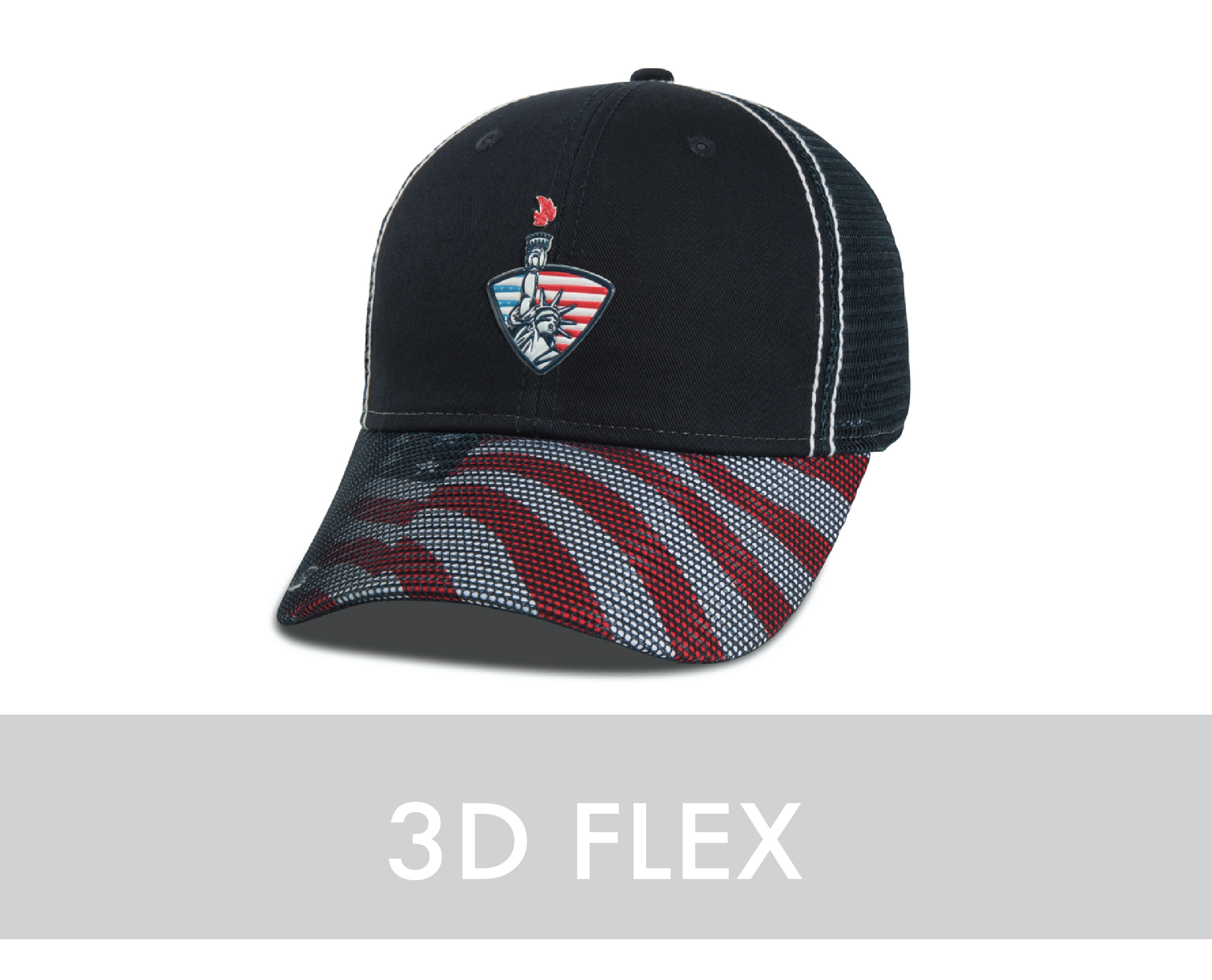 The 3D flex patch is another option we love.  3D Flex uses an underlying foam material, which raises a design up allowing for the three dimensional feel and appearance. Your design will literally stand out! By using this technique of varying color and widths, it allows us to sew with varying stitch colors and materials making this your coolest hat yet.
Want to learn about our fully custom hats? We have an overseas custom program with options in as little as 21 days and minimums as low as 144 pieces.  In our quick-turn overseas custom hat program or our fully creative custom hat program offering minimums as low as 288 pieces, we can decorate your custom hats with:
Flat stitch
Foam stitch
Hook & loop patches
Felt patch
Fabric patch
Frayed fabric patch
Woven loop labels
Water print
Screen print
Printed seam tape
Reverse 3D
Fabric or mesh overlay
Silicone patch
Debossed metal buckle
Fully sublimated hats
How do you stand out with your branding? Do something different! Making your branding best is what we do.  Reach out to us today to schedule your branded merchandise strategy session or jump right in to creating a custom hat.
Schedule Your Branded Merchandise Strategy Session
Contact us to get started making your marketing spend more impactful.