Goods for Good: Sustainable Promotional Products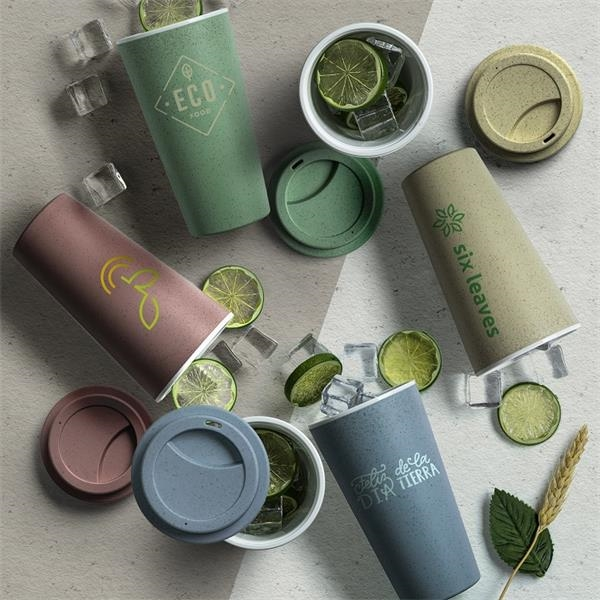 Intentional spend and sustainably made goods have shifted, and consumers care more about their impact on the environment.  Promotional products and sustainability go hand in hand, and your marketing dollars can make a big impact on the environment. 
Sustainable promotional products can be made from all-natural materials, or it could be that the sustainability comes from the methods by which they are made - or both.  Your clients care about reducing waste, recycling, and generally being a good steward to the Earth.  Eco-friendly promotional products are not only great for your brand and even better for the environment, but they contribute to a greater brand affinity with your clients; demonstrate that your values align with your customers' values. Recycled plastic, organic cotton, all-natural materials like wheat straw and production practices that reduce waste or reduce use of valuable resources are more prevalent than ever before in the promotional products industry. At Branded, we are always looking for innovative alternatives. Making sustainability a priority will help create a healthier, long lasting environment.
Start by making a simple change. Start by switching your single-use plastic water bottles for a branded, reusable water bottle. Many places have water fountains or even stations specifically to refill water bottles or tumbler. Gifting employees with a quality, reusable branded tumbler can reduce your carbon footprint within your company. And, a reusable bottle is an item that will remind them of your appreciation of them time and time again.  Gifting clients an eco-friendly gift like a recycled plastic bottle or a nice branded tumbler can do the same, and allow you to gift the notion of sustainably and pass on its importance to your customers.  
A reusable bottle also has the ability of keeping your beverage hot or cold. Tumblers are perfect for your everyday coffee (hot or cold), afternoon iced tea and any other beverage.  Do you like to drink your iced coffee, iced tea or even just water out of a straw? Reusable straws are an easier and friendly way to sip smarter by reducing the use of plastic and keeping it out of the garbage and oceans. By making a material change, you're making a lifestyle change. The difference matters. 
Another choice to make in your purchases are your material choices in logo apparel and soft promotional goods.  One option is recycled cotton. Recycled cotton makes for the perfect usable tote. Not only are we using a reusable tote that is made out of recycled cotton but it is durable. It also just may be your new favorite tee.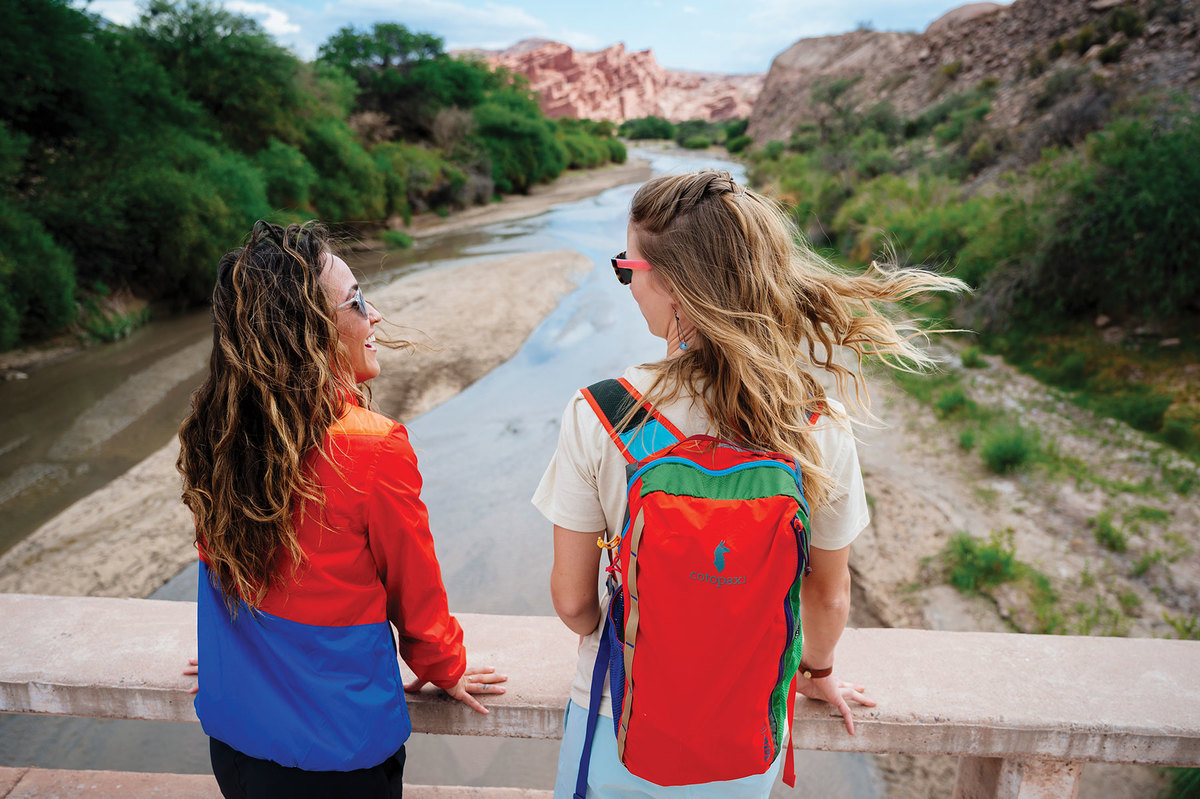 When we talk about sustainability in promotional products, it's fair to say the movement goes beyond just what's in your product.  The process behind the product means a lot too.  We can source from Certified B-Corp facilities and USDA organic facilities.  We represent brands that make sure ethics is at the forefront of their operations, with sustainability extending to human rights and fair treatment in the workplace.  
To that end, not only do some of our sustainable products help the environment, but we even have promotional products that give back. Certain charities and foundations are supported by specific promotional products or promotional products brands.  We have an entire shop that is curated to show promotional products that give back, or the items are sustainable made.  
Now more than ever people are looking for ways on how to help small business, how to change the world or just how to help. Many of our sustainable promotional products and lines have a way of doing that.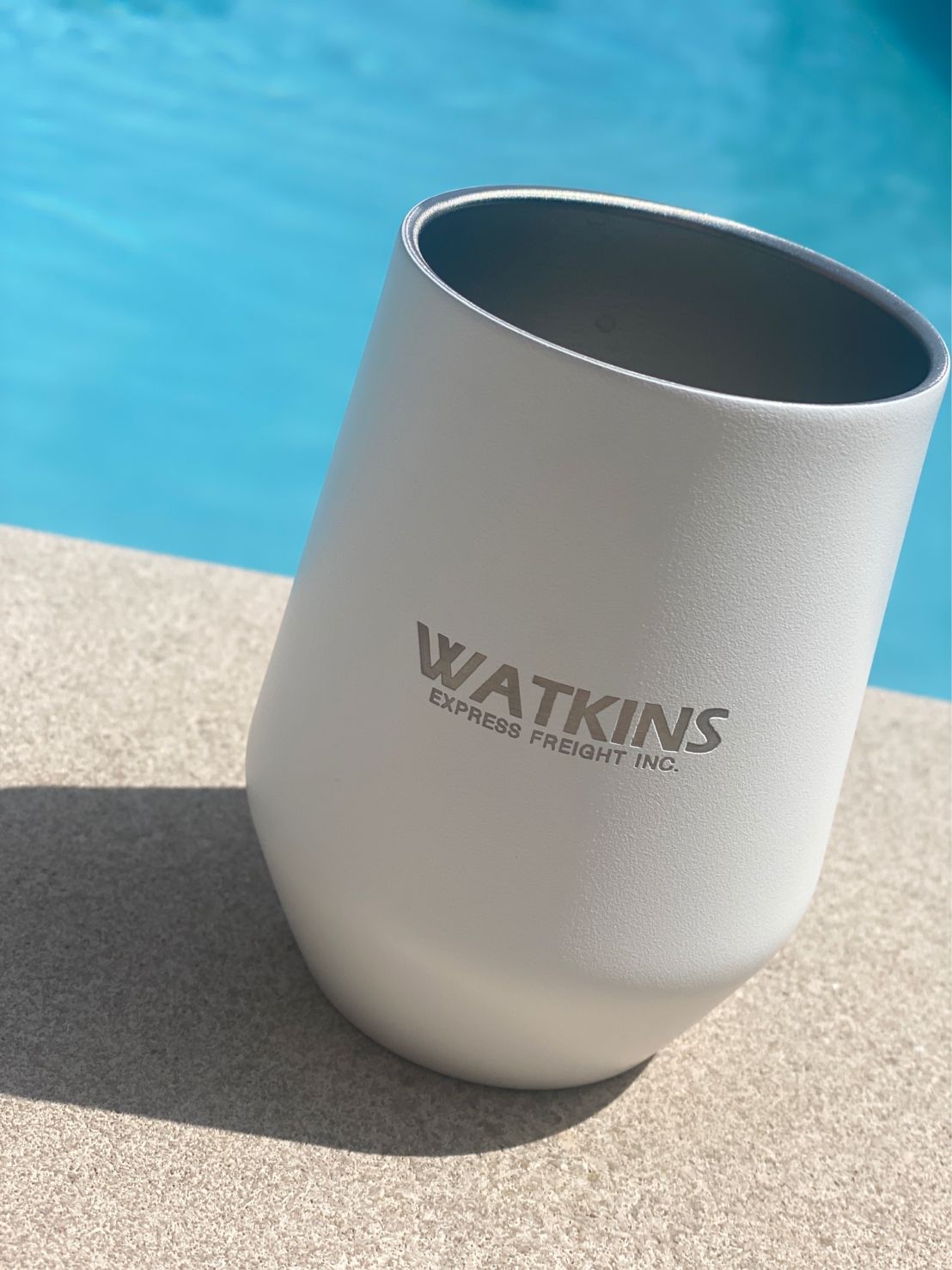 For example, the story behind the drinkware brand MiiR is incredible. With each MiiR purchase, a portion of revenue is set aside to fund projects based on their mission - clean water, healthy environment and strong communities. Clean water and proper sanitation are basic needs that many of us have the luxury of not thinking twice about. MiiR has partnered with some of the best nonprofits in the world to help fund long term water, sanitation and hygiene.  MiiR is driven to empower people strive for better futures. They support nonprofits that help communities become a safer place to live. Supporting communities that are driven to create a healthy place means MiiR partners with projects and communities that have the same mentality as they do - creating a better place.  The best part of the MiiR experience is you are able to follow your impact. On the bottom of each product is a code that allows you to register your product. From there you will find out everything you need to know about how your purchase made an impact! MiiR continues to  strive to impact the world with life changing elements.  Head over to our Instagram to see one of the latest projects our recent purchase supported - so cool! 
Another fun brand we love is Cotopaxi.  Cotopaxi's motto is giving. Their creed of "Do Good" is meant to impact every aspect of their company and the people that work for them. With that, they tie their earnings to impact 1% of annual revenues to their foundation. In other words, the foundation helps make them make a bigger difference in the communities they work with such as poverty and supporting community development.  The purpose of the foundation is to help global poverty by directing their grants to certain nonprofits. This allows consumers like us better support Cotopaxi. Each year, Cotopaxi grants awards to outstanding nonprofit partners who want to continue impacting and advocating for human poverty. It ranges anywhere from volunteering at local farms to helping install irrigation pumps. Their mission is continuing to fight the fight of helping abolish poverty.
Cotopaxi's products are colorful, spunky and just a must-have! You are guaranteed a surprise with their products. Their design and colors are a total surprise making it an exciting experience for you to receive and unbox. Their recycled products have turned into incredible backpacks, jackets, other apparel and so much more. Cotopaxi works with people who also aim to build lasting relationships and ensure products come to life with sustainable working conditions.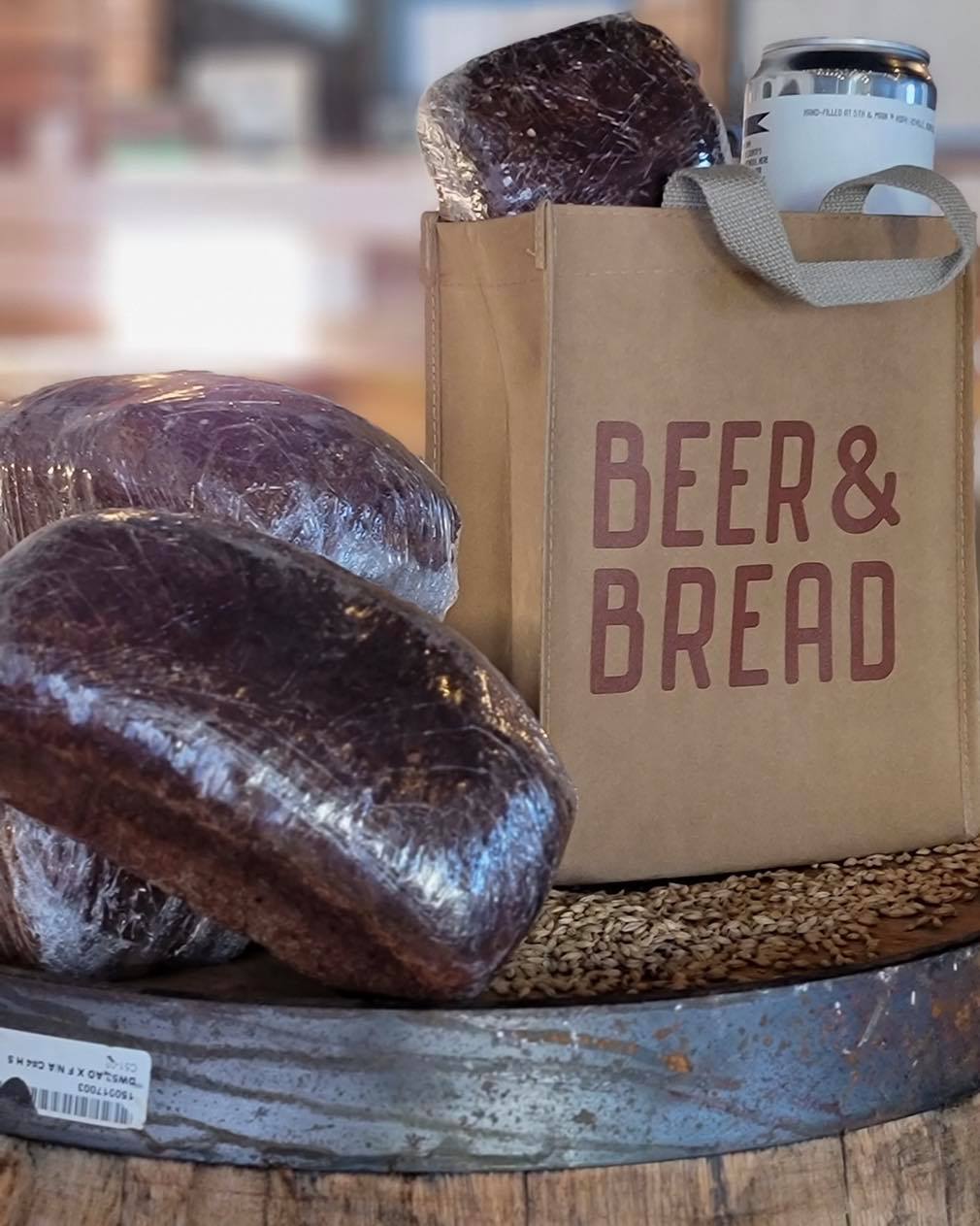 Basecamp is another brand we love for their mission and support of the Wounded Warrior Project.  Basecamp is equipped to making sure you are fully prepared for every journey. Basecamps partners with the Wounded Warrior Project and are donating $100,000 in 2021 to support their mission of honoring and empowering wounded warriors.
The benefits of eco-friendly promotional products are countless. It provides better quality of live & lowers costs. The cost of an organic item at first may seem more expensive but  it pays off in the long run. Many of these products last longer and offer benefits such as healthier living. With the right products, you can move forward with confidence knowing you're not causing harm to the environment.  We have everything from recycled pens, recycled magnets, sustainably made apparel and much more. 
Reach out to us today to schedule your branded merchandise strategy session, and let us know sustainability and making a difference is important to you.  We'll help build your branded merchandise marketing strategy around the values that are important to you and your company.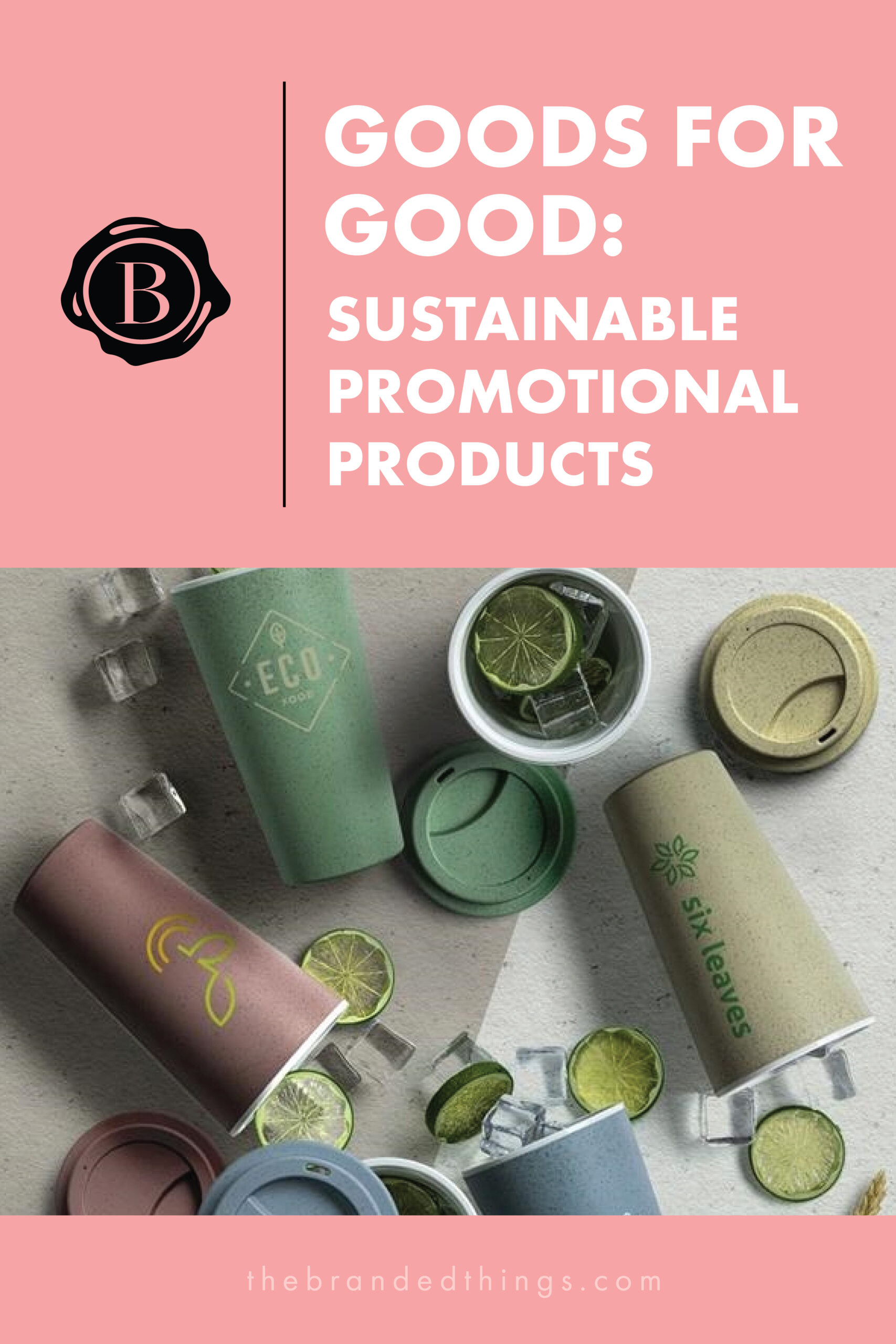 Schedule Your Branded Merchandise Strategy Session
Contact us to get started making your marketing spend more impactful.