Nothing screams we want to celebrate you like this awesome new hire bundle equipped with all of your office staples. Make the most of your first impression with your team by taking the time to celebrate their first day at the company. We can mix and match the colors or even the items inside to make sure it's perfect for their first day.  Want personalized recommendations on what to include? We can suggest ready-made branded kits for your new hires, or we can build your own kit to represent your company values.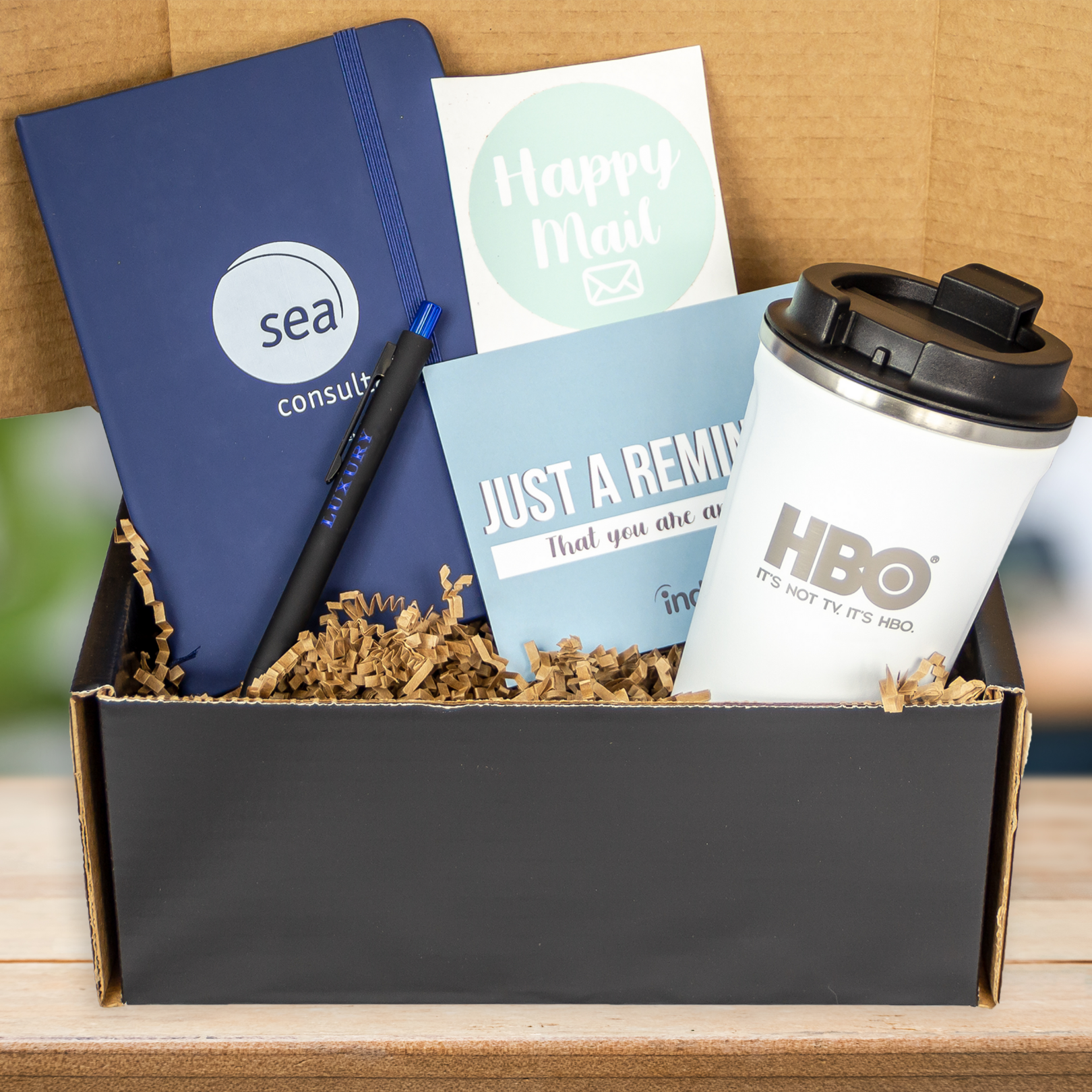 Schedule Your Branded Merchandise Strategy Session
Contact us to get started making your marketing spend more impactful.