Sarah Whitaker Featured on skucast, the #1 Promotional Products Industry Podcast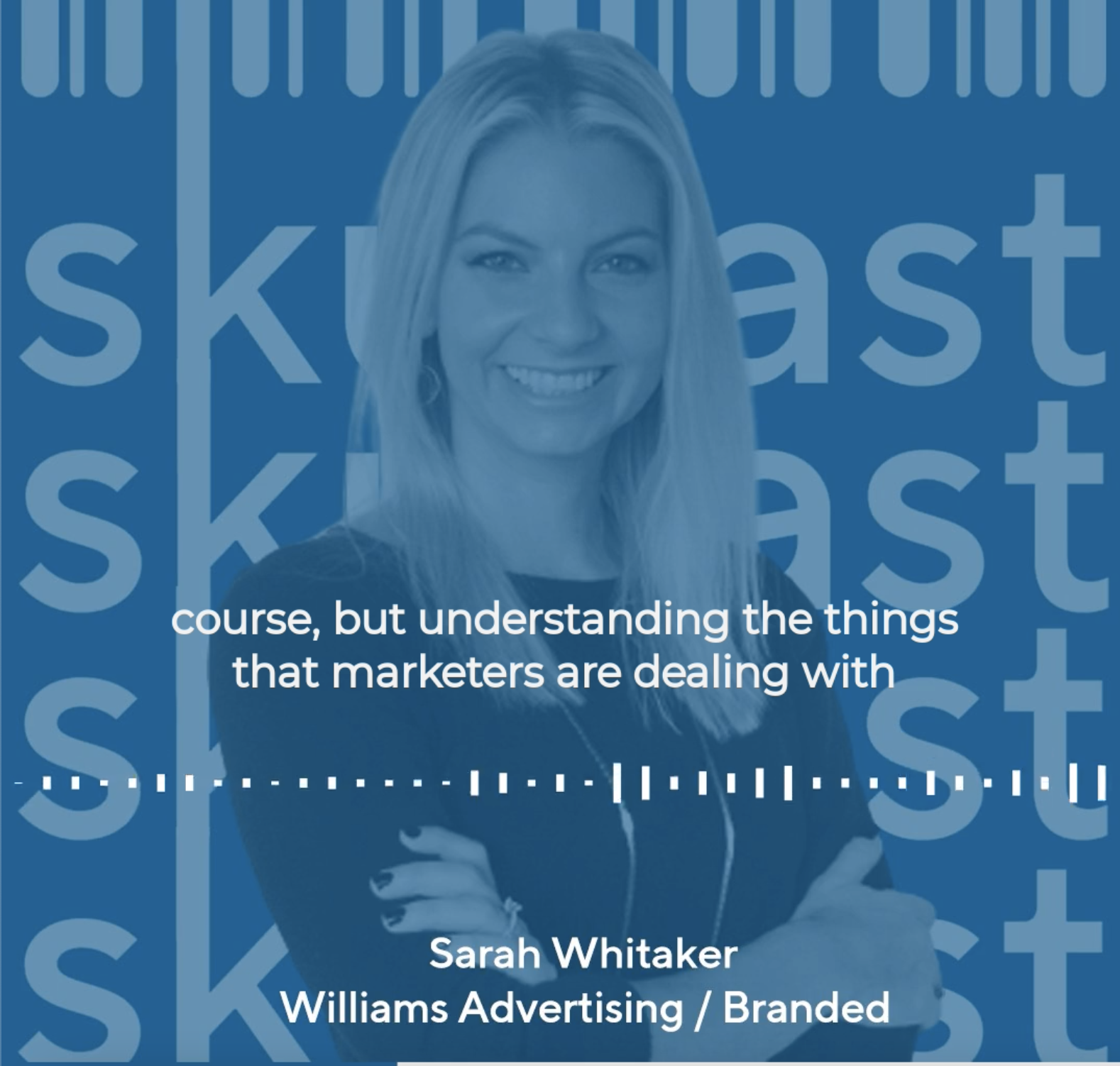 In February of 2020, our owner and client success manager Sarah Whitaker created Branded and began leading Williams Advertising through the revitalization of our 35 year old promotional products company.  Joining commonsku on this episode of skucast, Sarah discusses some of the things that make our approach to promotional products and branded merchandise unique, and highlights our rebrand and what led Branded where it is today.
skucast is the #1 podcast for entrepreneurs in the print and promotional products industries. skucast shines a light on our industries' best work, features maverick personalities, and discusses what's really involved in running a modern print or promotional products business. skucast is the official podcast of commonsku.
"What Sarah does so incredibly well is that she obsesses over the user experience. And being a native to all things digital, she naturally bridges human-to-human engagement with digital sales proficiency. This engagement commerce we've been talking about for a while now: Sarah's doing it!

She stormed into the traditional business model at Williams Advertising with her trademark positivity, expanded their services to include social media marketing, digital marketing and more.

Sarah knows the client well because she was the client, before heading down her current path, Sarah worked in corporate marketing.

What I love the most about Sarah is that she moves fast, she's constantly in sales beta mode, and open to exploring new channels for sales and marketing. "
We appreciate the commonsku team, the work they're doing to help us improve our promotional products customers' experiences, and certainly for the feature on the work we are doing with Branded.  Listen in to hear the full podcast with Sarah.
Reach out to us today to start building your brand.
Schedule Your Branded Merchandise Strategy Session
Contact us to get started making your marketing spend more impactful.