Sustainable Branded Merchandise Ideas for 2023
Promotional products that mean something.
Technically, any promotional item that is well thought out for reuse could be considered a move toward sustainability..but that't not what we're focusing on here. We're always going to say your gift should be something that can be used over and over again because we think it has better return - both for you and for our environment. But in this case, these new ideas are things we saw IRL at the promotional products industry's largest tradeshow that are serving a dual purpose. Let us know what your favorite is, and if moving toward a more sustainable gifting or promotion strategy is in your plans, we have a branded merchandise strategy worksheet that will help you get started. Follow us on socials for even more product ideas, or reach out for more targeted suggestions based on your goals.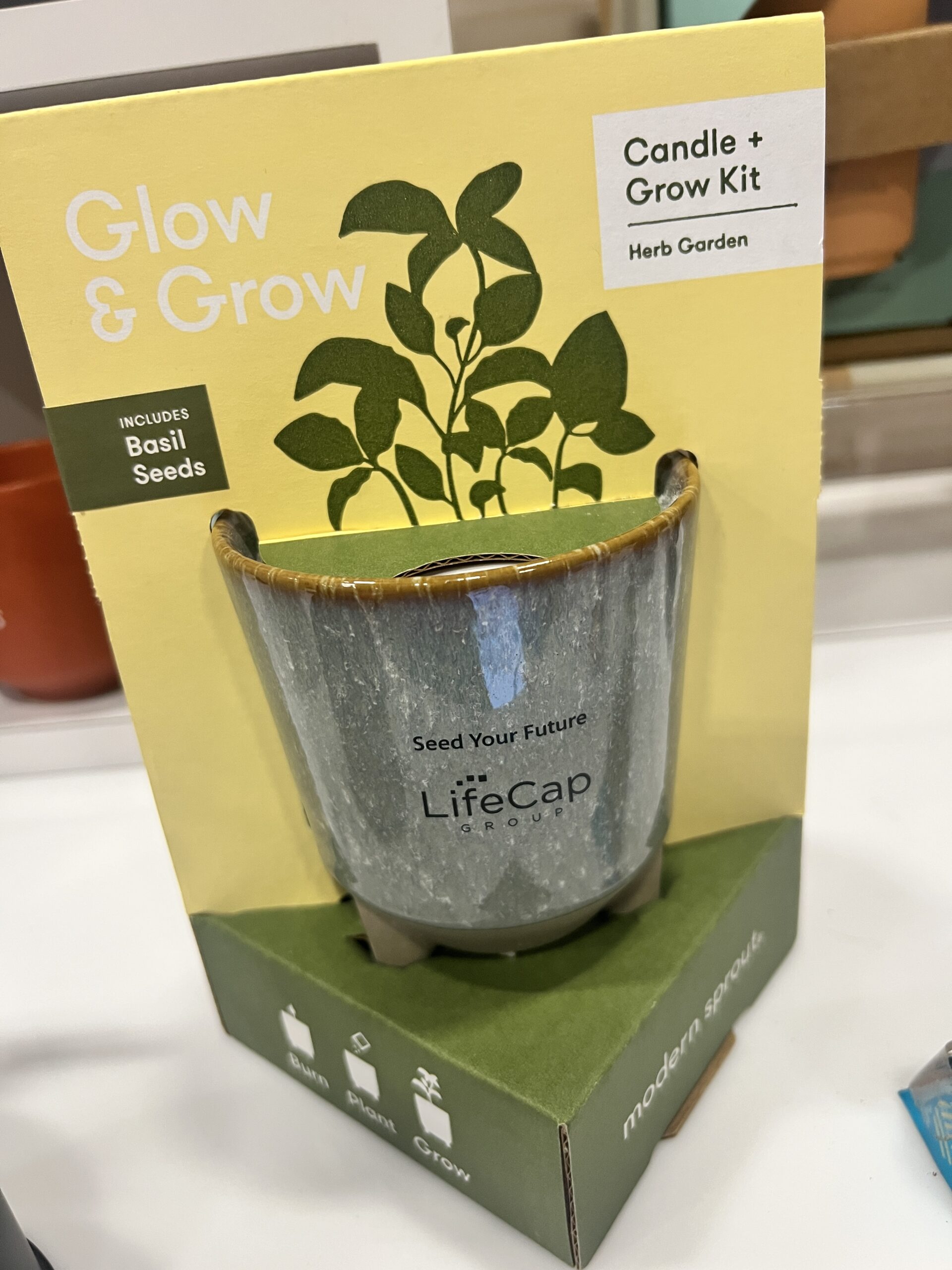 When our team saw this, we all instantly fell in love. This is a promo item that serves multiple purposes, serving as a candle initially when gifted, and then once burned, it's an herb garden grow kit! We love items from the
Modern Sprout
lineup, but this one packs an extra punch.
Burn, plant, and grow! This ceramic candle vessel transforms into a planter after the flame has burned down and includes a complete kit to grow aloe
12oz scented soy-blend candle features a light and refreshing scent
The grow kit components are tucked in the bottom of the box and include non-GMO seeds, soilless grow medium, plant food, activated carbon and instructions for success
Herb Garden w/ Basil Seeds
Desert Oasis w/ Aloe Seeds
Wildflower w/ Daisy Seeds
INCLUDES: 12 oz Scented Soy-Blend Candle Reactive glaze ceramic vessel Non-GMO seeds Recycled glass grow medium Coconut husk disk Activated carbon Plant food Instruction manual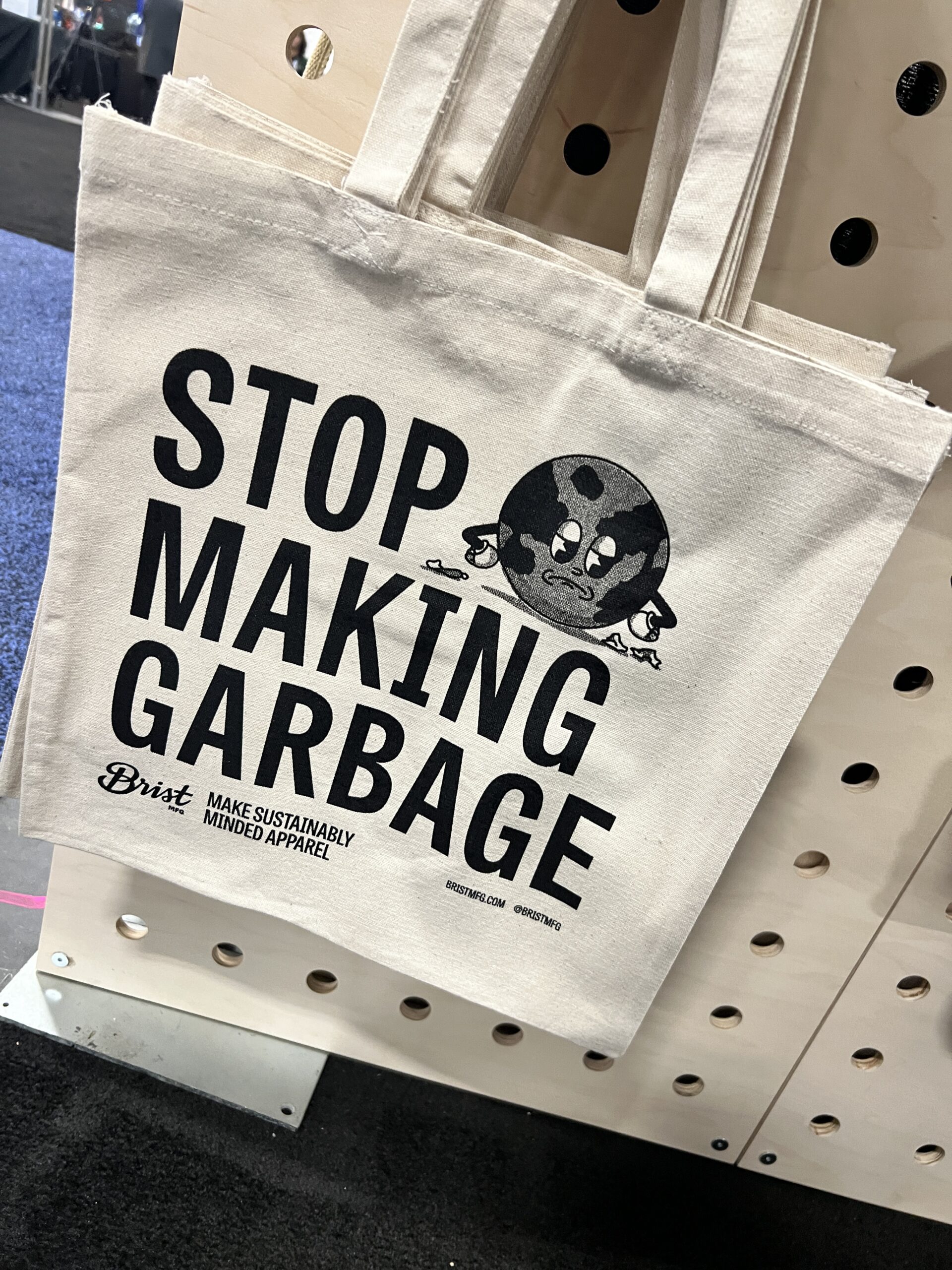 Indeed. Recycled plastics, sustainably sourced apparel, eco-friendly materials...when it comes to apparel (or really any promo items) it's important you're not making garbage. This was a new manufacturing line of products and apparel that have an eye for sustainability. Make sure on your next promo project with us you note that you'd like sustainably sourced merch - we've got a ton of great options for you to consider.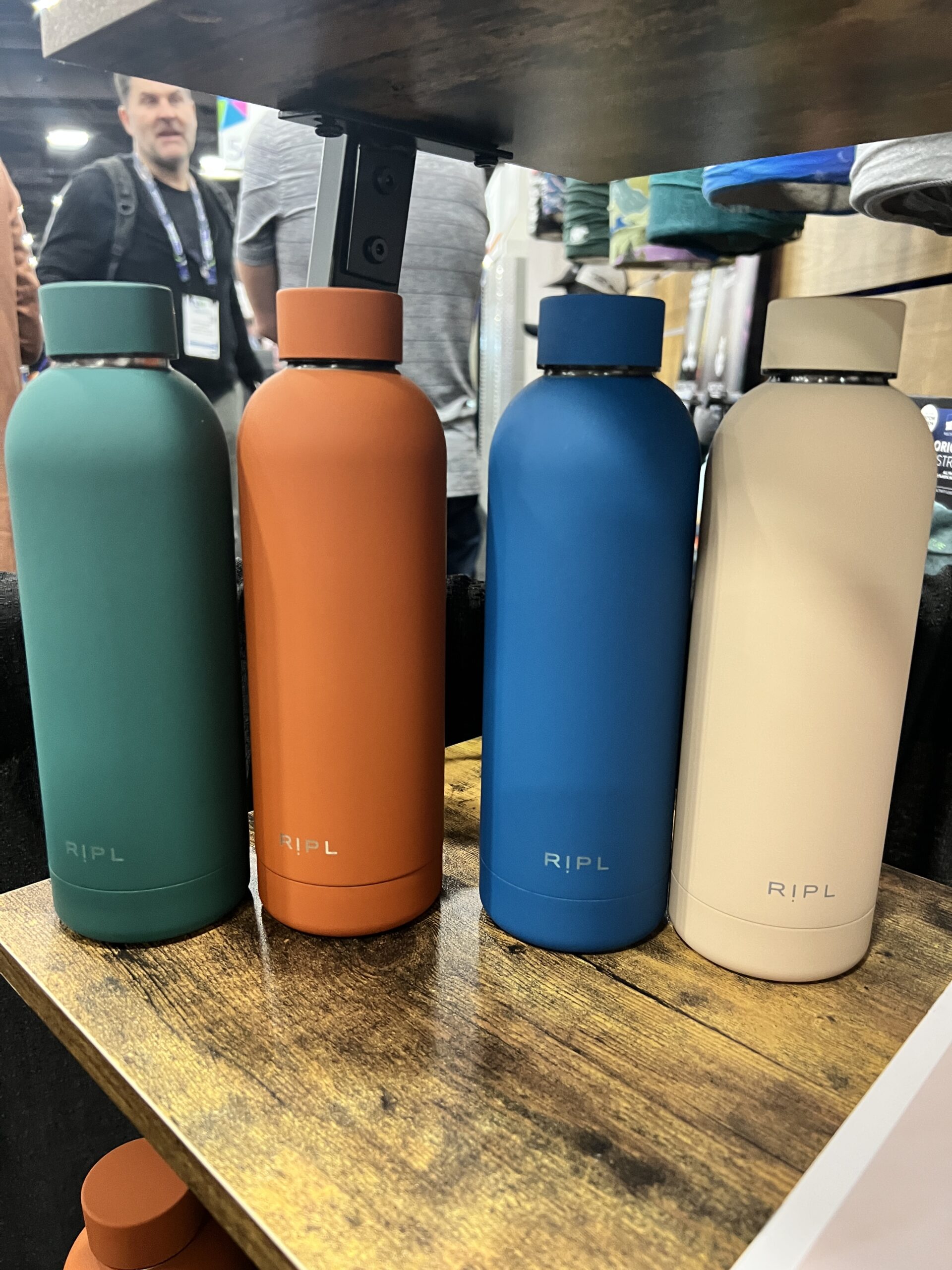 Touted as premium merch that sets off a massive ripple effect of positive change, we loved this line not only for its look but its purpose too. Every RIPL bottle funds a full day of employment for a local in Bali to collect plastic from beaches, lifting them out of poverty.1 bottle = 1 day of employment. Deforestation is the greatest threat facing wildlife. Sowith the profit from every RIPL notebook, RIPL buys and protects 1000 sq ft of rainforestin Brazil, saving it from deforestation and protecting the endangered species that call it home. Oh, and the cover is made from up-cycled ocean plastic. RIPL tote bags have the same huge impact as the notebooks. Each one funds the purchase and protection of 1000 sq ft of rainforest, saving it from logging and mining, and giving endangered species room to roam. Forever.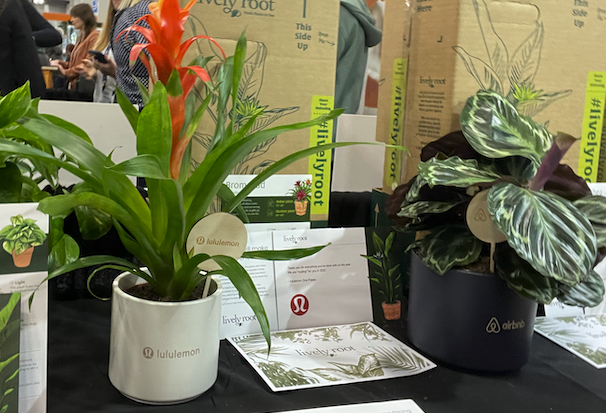 Connecting with people through beautiful plants in beautiful containers? We're here for it. There was a great selection of planters and plants to brand and gift with this new vendor partner.  We'll help guide you to the perfect plant for your event or occasion, it arrives to your recipient, and it not only brightens their space, but it reminds them of you over and over as it grows. And - your purchase supports Arbor Day Foundation and reforestation efforts.
Schedule Your Branded Merchandise Strategy Session
Contact us to get started making your marketing spend more impactful.