5 New Holiday Gift Ideas for Clients
We get it. The hardest part of client gifting is making sure your gift is meaningful, but also on-budget and something new. Here are a handful of our favorite new ideas for branded merchandise gifts to send this holiday season. Need personalized recommendations? That's our favorite thing to do! Send us a note with what you need & we'll help get you set this season. Make sure to check out our capabilities page. We do more than just making promotional products, we handle the design, kitting your gifts, fulfillment, shipping to your gift list and more!
1. Branded Drinkware..but make it different.
There is a reason branded drinkware is a top promotional item.  But when it pulls double duty? Straight to the top of the gift list. This is from one of our favorite drinkware lines. Whether we're doing a sleek brand in traditional screen print or if we're doing something extra out of the ordinary like using NFC technology for your branding - we can make your imprint as unique as your company. We can also personalize drinkware options to each individual recipient.
This featured branded drinkware item is a 2-in-1 600 ml/20 oz insulated bottle with a fully integrated screw-on 350 ml/12 oz cup. It is perfect for sharing good drinks and good vibes with friends or for refilling your coffee at the office. The insulated cup keeps drinks 3x hotter than a single-walled cup of a similar size & the bottle is fitted with a leak-proof luxe metallic lid.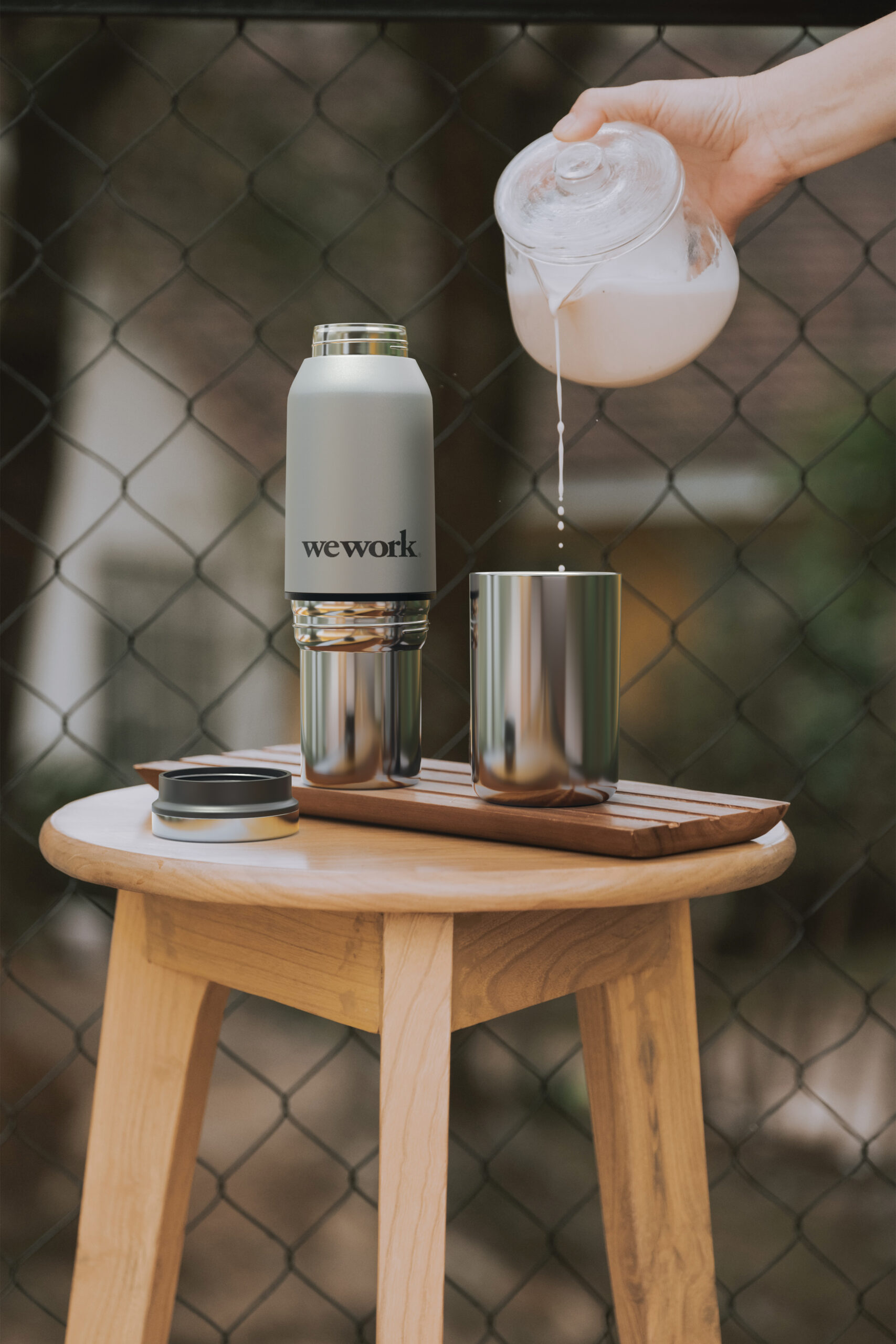 2. Create Your Own Kit
Really, we'll do all the heavy lifting here, but this gives you the flexibility to create your own kit within your budget and including only the items you wish to gift. Your clients will delight in receiving a surprise box to their doorstep, and you'll get all the time back that you would have spent boxing items and at UPS shipping each individual box out when you let us handle fulfillment for you. Not sure what they'd like? Let them pick their gift with one of our
Branded online shops
. Get more inspiration
here
on the "what could be" for your designs and for your gift sets.

While we have hundreds of ready to go kits and gift boxes, we can create a kit for any budget and timeline. Here are some of our favorites for inspiration. Each of the gift sets below are Pantone-matched and custom designed to be unique to your brand. Give clients something useful, something cozy, and something they will love this holiday season.
3. Fire Gifts
And we're not just talking 🔥. This high-end client gift is the perfect gift to show you're not only thinking about work, but you're thinking about your client's life balance. Pair it with branded smores and you've got an immediate winter favorite, or encourage taking a moment by the fire with their favorite glass of vino with a wine tumbler.  This personal fire pit:
Comes with a snuffing lid that is designed precisely & beautifully to snuff out the flame quickly with minimal heat transfer to the handle.
Is a personal fireplace that is fueled by 70% or 91% isopropyl rubbing alcohol.
Is a USA-made fireplace that operates with clean burning solutions, with no soot on the ceiling or smoke when lit.
Can be used indoors in a well ventilated area or outdoors as a mini bonfire.
Depending on environment temperature, this mini fireplace has a 45-60 minute burn time.
Brings natural elements and textures into an environment with this piece, inspired by the wabi sabi aesthetic: simply doing what it is designed to do.
Cook delectable snacks and treats with this fireplace, such as s'mores.
Pricing starts at $135 and minimums begin as low as 4 for this item.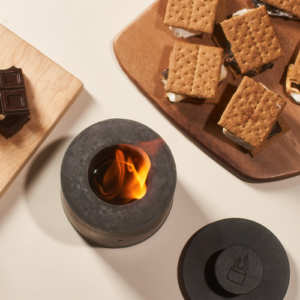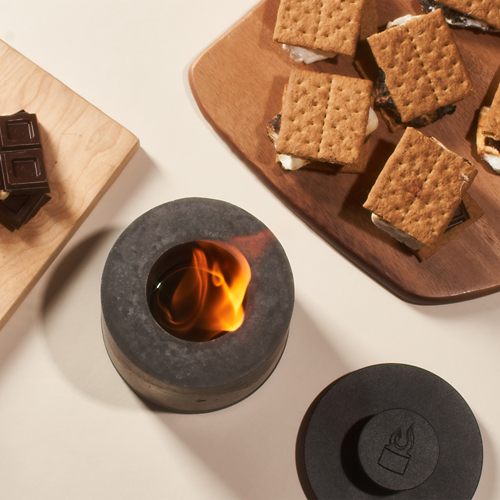 4. Not Your Average Food Gifts
Taste tested by our staff at length, many of these branded food gifts are the perfect client gift for the marketer that wants to do something different. Catching attention with standard branded packaging or special branded holiday packaging, this is another gift that requires you to do little more than provide your logo file & distribution list. We'll take it from there!
We have hundreds of food gifts. Reach out to us for additional options or visit our
food gift shop
for additional ideas.
5. Gift by Type
Whether you're shopping by type or by style,
we've got options
. View the full
holiday catalog
these items are selected from and let's talk customization - all options come in different materials, different sizes, and full color decoration opportunities exist with many of these holiday gift items.  If you thought branded gifts needed to be basic - think again! We love designing unique holiday gifts for you to differentiate yourself with your clients.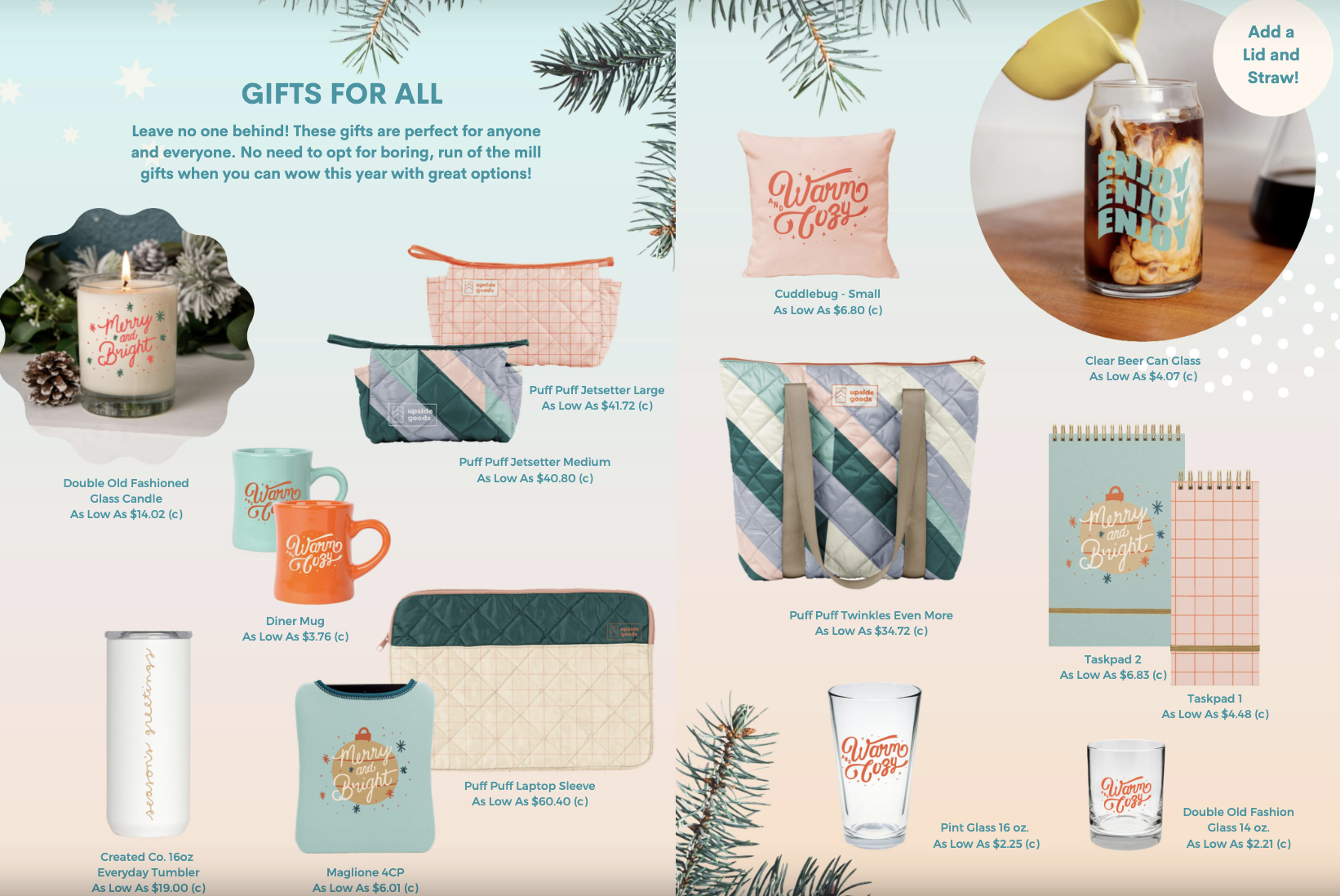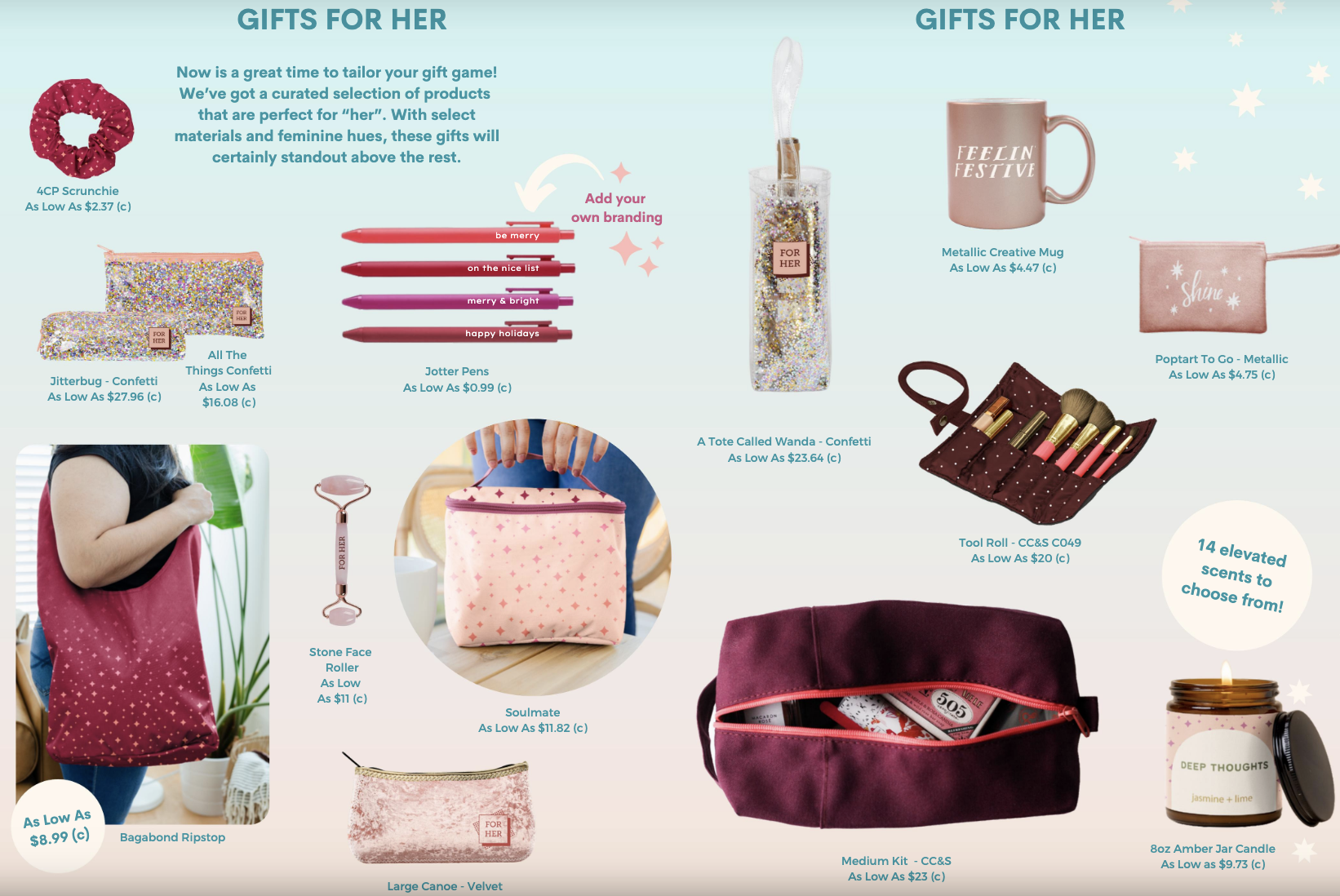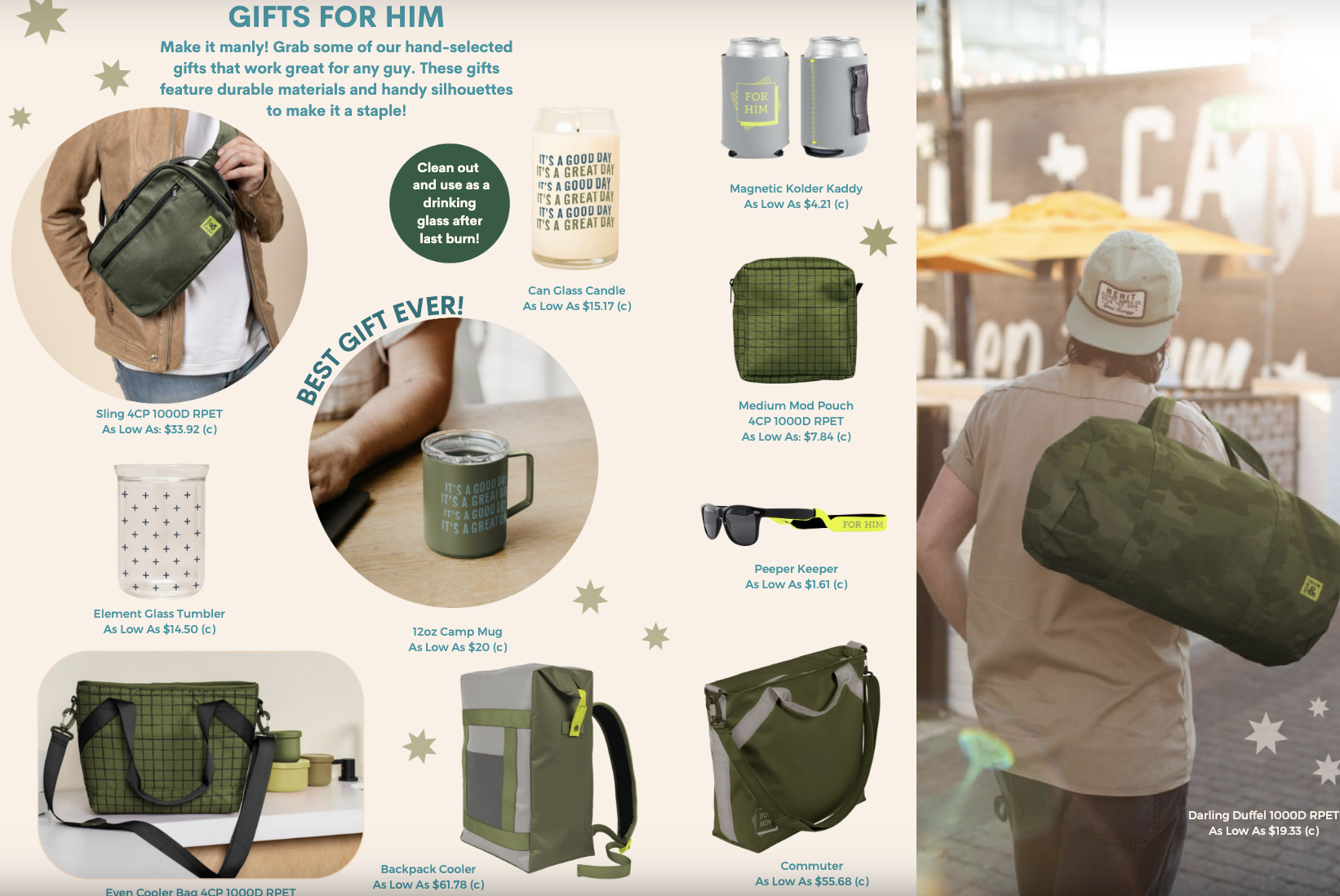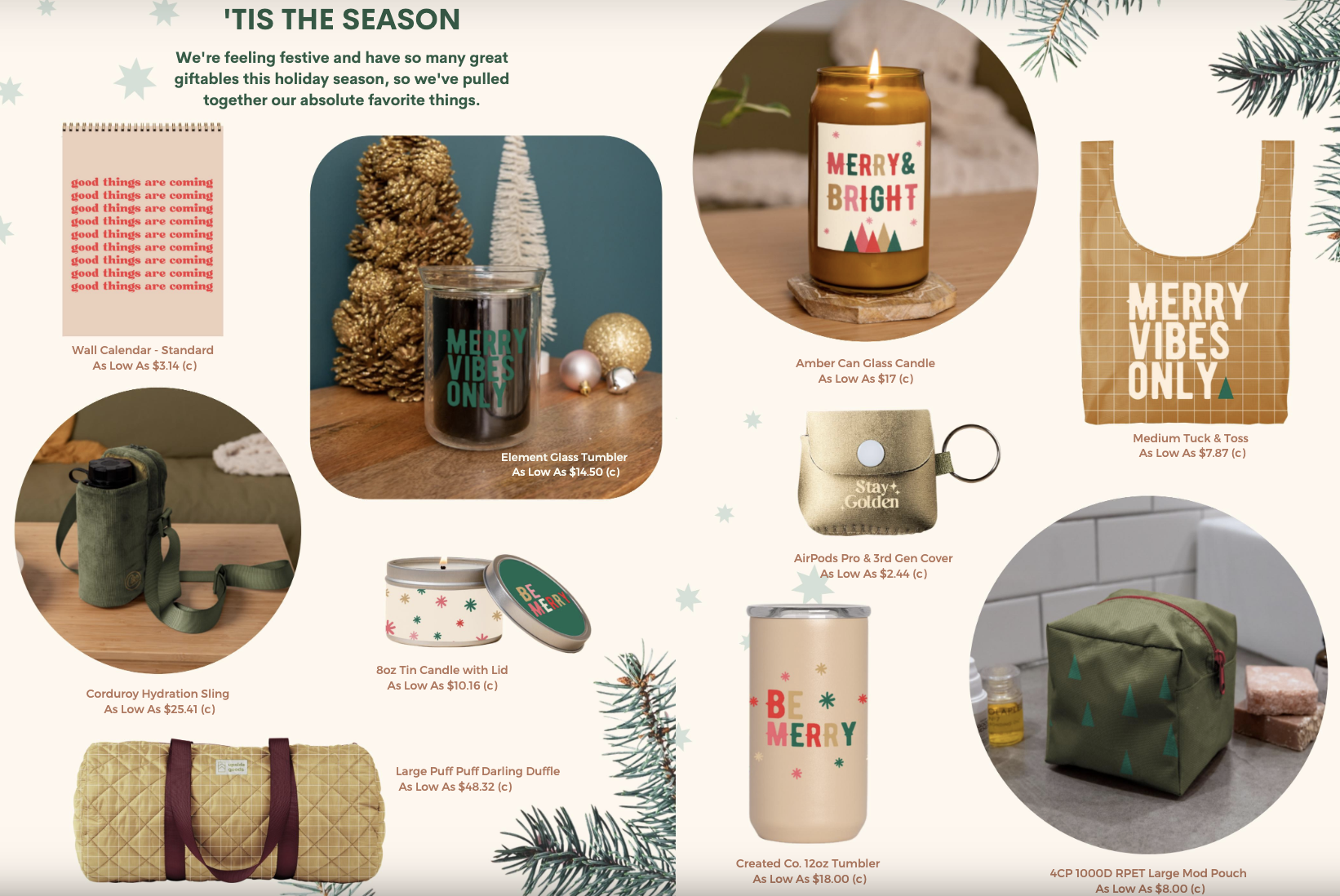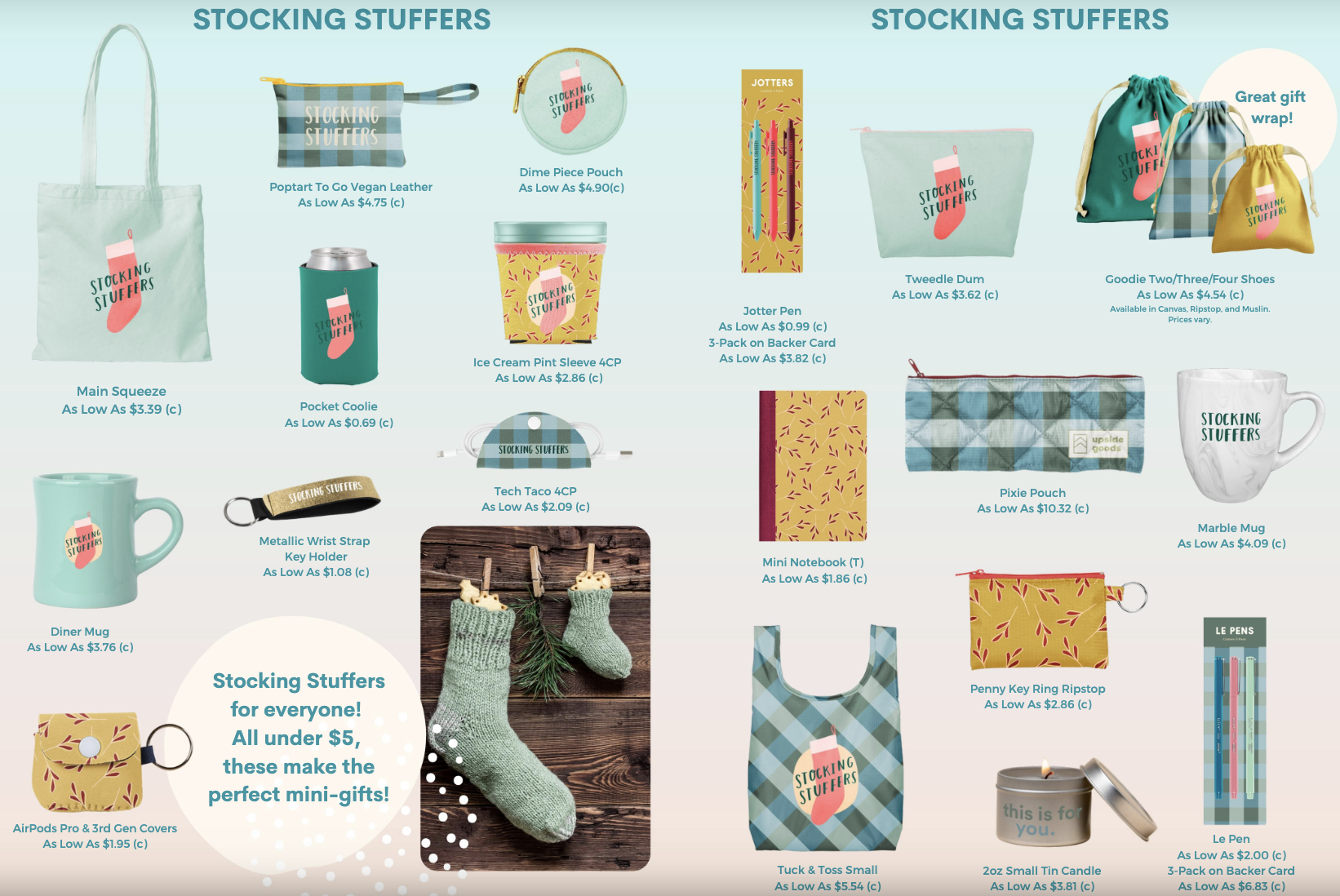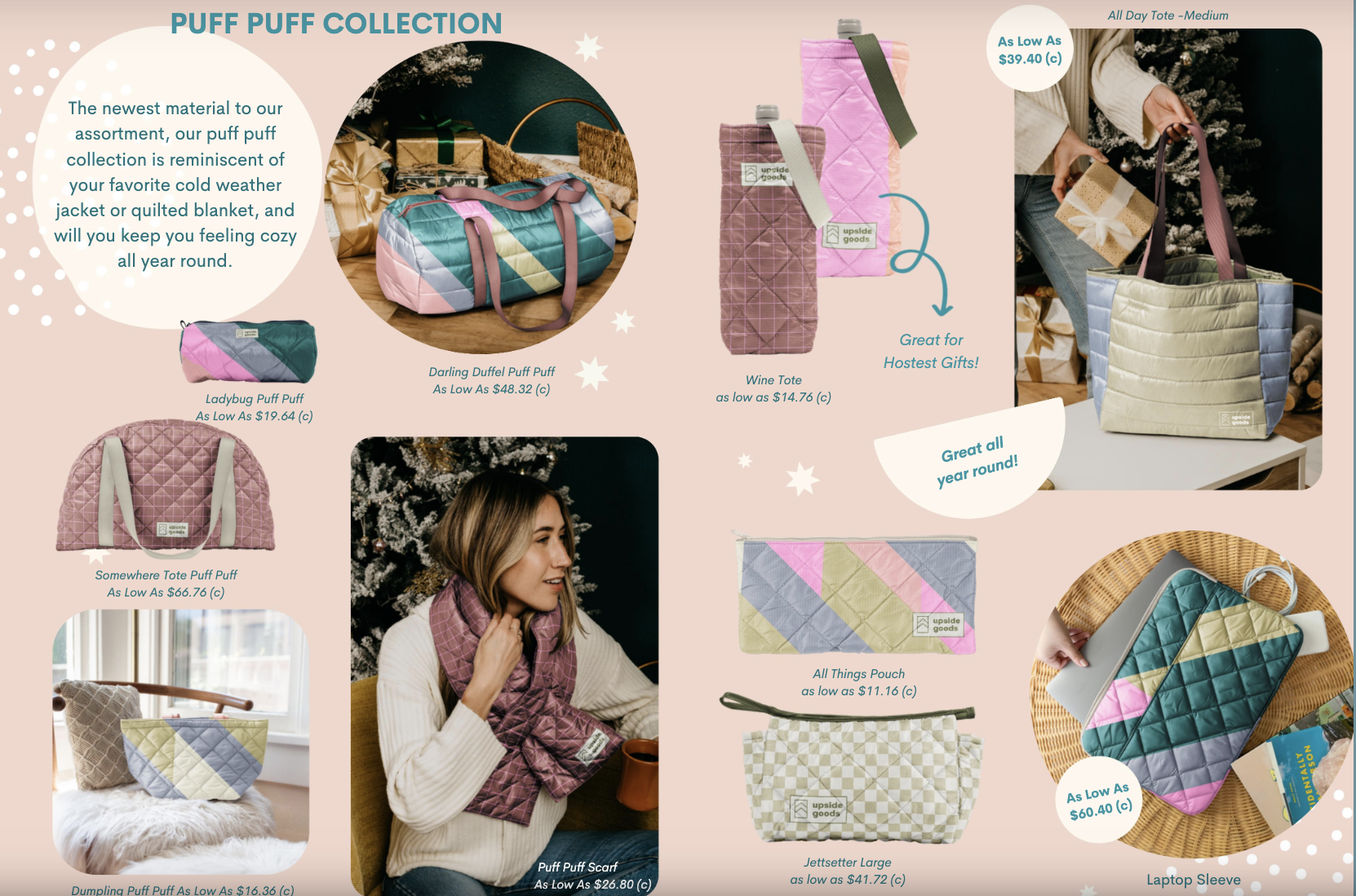 Schedule Your Branded Merchandise Strategy Session
Contact us to get started making your marketing spend more impactful.